Celotex Floor Insulation Guide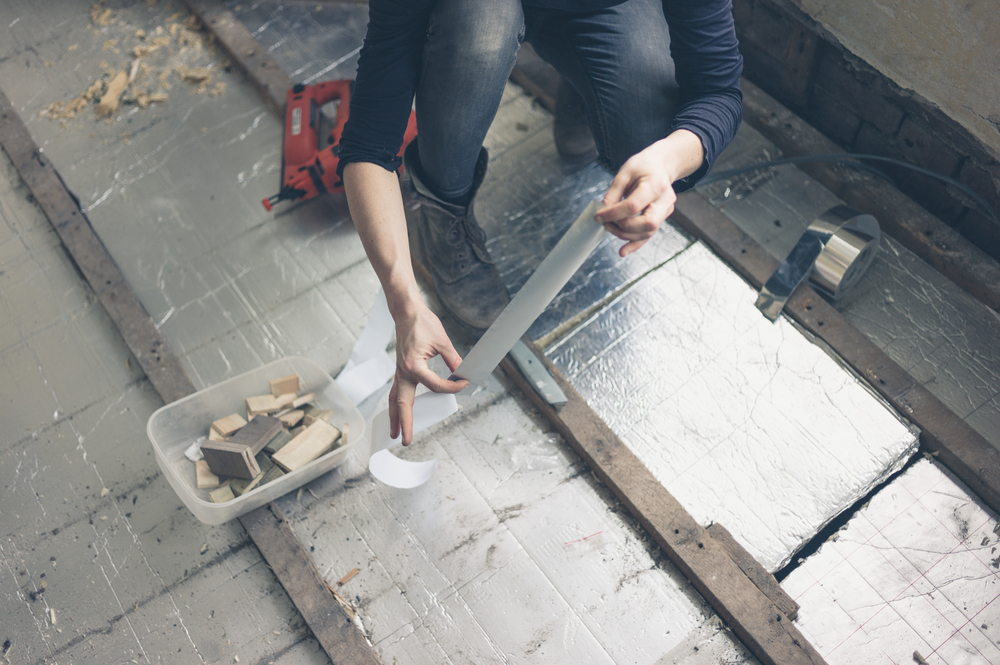 Stuck between a rock and a hard place trying to figure out the best way to insulate a floor? In this comprehensive Celotex Floor Insulation Guide, we'll take an in-depth look at why exactly Celotex floor insulation is one of the most trusted solutions out there. To do this, we will delve beneath its foil facing and get to the (literal) core of what packs these boards with their thermal punch. After getting to grips with their general makeup, it'll become apparent why Celotex boards reign supreme in an abundance of flooring applications, (we'll also take you through these as well, so stick around).
Let's get into it!
What Is Celotex?
Celotex Insulation Board is a premium-grade, BBA-certified PIR insulation board that is suitable for a range of domestic and commercial applications.
On account of its polyisocyanurate (PIR) core and low emissivity foil facings, Celotex PIR insulation board achieves an impressively low thermal conductivity of 0.022 W/mK.
Celotex's enduring popularity is due in most part to its high level of thermal efficiency balanced with its reasonable price, making it both efficient and affordable, unlike more premium products like phenolic (more expensive) or cheaper products like fibreglass (less thermally efficient).
The most popular range of Celotex boards is the GA4000 range. The "GA" stands for "General Application"; a tell-tale sign of Celotex's versatility. As you might have inferred by their 'general' identification, these particular boards are suitable for roofs, floors, ceilings and walls.
Regardless of whether you're looking for timber frame wall sheathing or roof insulation products, GA4000 does it all. The range features a host of thicknesses to accommodate any project. The boards are available in thicknesses: 50mm, 60mm, 70mm, 75mm, 80mm, 90mm and the famous 100mm.
What Are the Benefits of Using Celotex Insulation Boards?
With nearly a century of experience creating thermal solutions, Celotex is the go-to choice for PIR insulation boards and floor insulation. As can be seen by its low thermal conductivity (0.022 W/mK) Celotex greatly reduces thermal bridging and increases heat retention.
Additionally, Celotex PIR insulation board offers a variety of benefits, such as:
Moisture-resistance
Low Global Warming Potential (GWP) and Zero Ozone Depleting Potential (ODP)
Low emissivity foil facings giving improved thermal insulation performance within cavity air spaces
Suitable for numerous applications – from solid masonry walls to roof applications
Lightweight, making it easy to cut, handle and install
Celotex Floor Insulation Guide – Why Choose Celotex For Flooring?
One reason why Celotex insulation boards are so apt for floor projects is that they come in 16 different thicknesses – from 20mm to 150mm.
Another reason, of course, is their low thermal conductivity; an illustration of their effective thermal performance within a variety of floor systems.
Let's explore a few flooring types below to further understand Celotex's capabilities.
Concrete Floors
Celotex insulation is an effective way to reduce heat loss through concrete floors. The thermal insulation properties of Celotex insulation board stop heat from escaping through the floor, keeping the room at a comfortable temperature.
If you are thinking about installing insulation on a concrete floor/slab, you'll need to lay a layer of damp-proof membrane (DPM) first. This will protect the Celotex board from moisture and dampness.
Cut and fit the boards to the correct floor level. When installing, make sure that the upstand depth equals the thickness of the screed and insulation (but watch that it does not exceed the skirting and wall plaster thickness).
Once the membrane is in place, you can lay the Celotex insulation on top, lightly butting the boards at joints.You can then use an aluminium foil tape to seal the joints as a preventative measure against thermal bridging.
The 100mm Celotex GA4100 is the most popular thickness for insulating a concrete floor.
Beam and Block Floors
Beam and block floors are a type of suspended floor that consists of concrete beams that support a blockwork infill. This is a common type of floor construction in the UK.
Celotex insulation is easy to install in beam and block floors. Simply cut the boards to size and fit snugly between the beams. Once installed, board joints should be sealed with an appropiate vapour layer control. Utilising a VCL will work to prevent any air leakage (alongside an effective thermal barrier).
Suspended Timber Floors
Celotex PIR insulation is a fantastic choice for suspended timber floor applications. Not only does it help to reduce noise transmission but it also provides excellent thermal insulation.
Multiple structural issues can present themselves in an uninsulated roof such as rot, damp and condensation. Installing roof insulation is a preventative measure to ensure the durability of your build.
Simply, cut boards to size and install them on the underside of the joists, or between the joist and the beam or hanger.
Insulation Below A Floor Screed
For reference, screed is a thin layer of concrete poured over a floor base. Its purpose is to form a smooth foundation for subsequent floor finishes.
Prior to installation, ensure that the concrete slabs are dried out and smooth. Beam and block floors should be level and grouted. While roughcast slabs should be smoothed with thin sand blinding.
Before installing the insulation boards, lay down a damp proof membrane (DPM) with joints well lapped and folded. Bring the membrane up the surrounding foundation walls until it is just high enough to connect with or form the wall damp proof course. 
Install a suitable insulation upstand to the perimeter to prevent cold bridging. This should be no higher than the finished level of the screed and no thicker than the combined thickness of the wall plaster and skirting boards. The perimeter upstand should butt tightly against the floor insulation and any wall insulation so that there are no gaps.
Afterwards, lay a polythene sheet over the top of the insulation boards to act as a vapour control layer.
The floor is now ready for screed application.
Always consider manufacturer or professional installation advice.
Celotex Floor Insulation Guide – Installation
There are lots of different methods for installing Celotex insulation, and much depends on the application in question.
For example, when installing Celotex under floor screed, the boards can be loose-laid. Installation between rafters, however, requires the boards to be cut to size and friction fitted.
There is no "one-size-fits-all" answer on how to install Celotex insulation boards, but luckily we've created a helpful guide that explains the correct installation process for all relevant applications.
This guide covers everything from cavity wall insulation to rafter insulation. It also gives insight into what tools you'll need – be it stainless steel wall ties or a vapour control layer (VCL), we let you know all there is to know about preparing for the job.
Alternatively, you can get in touch with our customer service team; no matter the project, they will be able to advise on what insulation might be suitable for your project.
Conclusion
As proven in this Celotex Floor Insulation Guide, Celotex insulation is a versatile and effective flooring insulant. It is a thermally effective solution that is equally efficient in concrete floors, beam and block floors, and suspended timber floors.
Celotex PIR's closed-cell, moisture-resistant composition helps to prevent water ingress. Thus, prolonging the lifespan of the application in which it is installed.
Should you still be unsure of what solution to use, our customer service team can advise on which Celotex insulation would be most suitable for your project. We also sell other PIR insulation from EcoTherm, Recticel, and Kingspan, which are almost identical to Celotex in terms of performance and manufacture.