Celotex vs Kingspan: What's the Difference?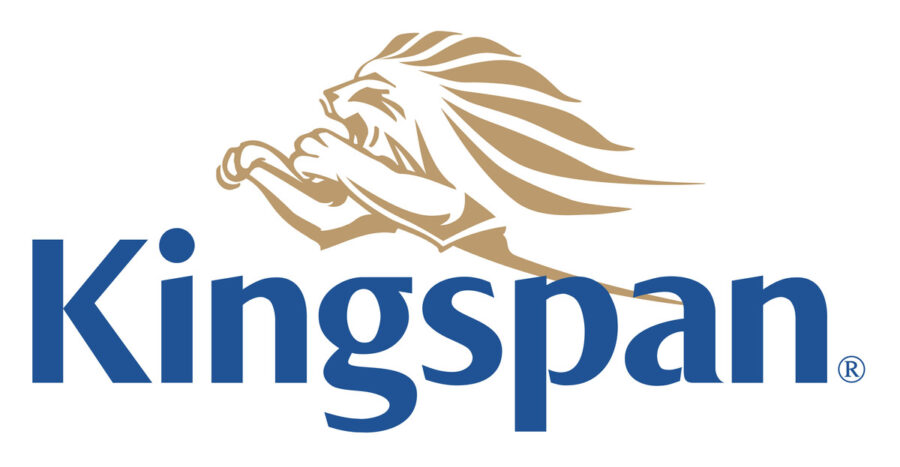 Countless arguments have been waged over the superiority of one thermal insulation over the other, specifically so in the case of Celotex vs Kingspan. Both offer polyisocyanurate (PIR) based solutions, with PIR being one of the most thermally efficient insulants on the market. But what are their differences? In this blog, we'll weigh up the relative merits and variances of each brand to get to the heart of the time-old debate.
Celotex vs Kingspan – a brief look back
Celotex UK is a name synonymous with PIR insulation. In fact, many people routinely use the name not realising that it is actually a brand. In much the same way that the term 'Hoover' is used to refer to vacuum cleaners, Celotex has become a generic term to describe a general insulation board. This industry short-hand undoubtedly reflects the superiority of the brand. With nearly a century of experience under its belt, Celotex has fast become a point of reference for high quality insulation.
As a direct comparison, Kingspan is a relative newcomer. That being said, it has made quite an impact in its 60 years of production. A winner in its own right, Kingspan is the only UK manufacturer of phenolic insulation. Despite the vast range of rigid thermoset insulation materials on the market, you will not find a lower thermal resistance figure than phenolic insulation. 
Difference Between PIR and Phenolic Insulation
While Celotex focuses solely on PIR, Kingspan specialises in both PIR and phenolic boards. The Kingspan Kooltherm range is made from phenolic, while the Kingspan Therma range is made from PIR.
Both PIR and phenolic are rigid thermoset foams that function as insulating cores between two facings. The only difference between them is the materials and the manufacturing process.
While PIR has excellent thermal insulating properties, phenolic excels in thermal performance. Reaching lows of 0.018 W/mK compared to the 0.022 W/mK of PIR, Phenolic reigns supreme in the thermal solution field.
Celotex or Kingspan – what's the real difference?
When trying to decide between a Celotex or Kingspan insulation board/insulated plasterboard its important to weigh up the specs of each.
Both Kingspan insulation boards and Celotex insulation boards are made from PIR and so, as you would expect, these products are fairly similar:
Celotex XR4000/ GA4000/ TB4000
Surface – composite foil facing
Thickness – 100mm
Length x width – 2400 x 1200
Use – multipurpose – roof, wall and flooring applications
Thermal conductivity – 0.022 W/mk
Compressive strength – 140 kPa
Thermal resistance – 4.5 m2K/w
Kingspan TF70/ TW55/ TP10
Surface – composite foil facing
Thickness – 100mm
Length x width – 2400 x 1200
Use – multipurpose
Thermal conductivity – 0.022 W/mk
Compressive strength – 140 kPa
Thermal resistance – 4.5 m2K/w
As you can see, when you look at the specs of the PIR insulation, there are no real variances between the two. Ultimately, the choice comes down to the name that you want to side with.
In terms of installing and working with Celotex insulation boards and Kingspan insulation boards, there are no differences at all, or certainly none of any note.
Celotex Thermal Conductivity vs Kingspan
Just as you need to consider an adequate vapour control layer to avoid issues with water vapour and interstitial condensation considering the thermal conductivity of a material is significant when trying to uplift the thermal performance of a structure.
Looking at the Celotex thermal conductivity value is an important part of comparing this brand to Kingspan. First, though, it's worth being clear on exactly what thermal conductivity is.
Thermal conductivity is a measure of how well a certain material conducts heat. The purpose of insulation is to retain heat within the building structure, and therefore NOT conduct heat. This means that when it comes to insulation, the lower the thermal conductivity value the more thermally efficient the insulation. Thermal conductivity is measured in Watts per metre Kelvin (W/mK for short). The lower this value the better.
Looking at Celotex and Kingspan PIR insulation, both have a thermal conductivity value of 0.022 W/mK (this is the same for all UK PIR manufacturers). This means that they are equal in terms of thermal efficiency, and although there are different names on the boards, they both perform the same in terms of heat retention.
The Kingspan Kooltherm range
When looking at Celotex vs Kingspan, so far we have considered like for like comparisons by only looking at the PIR range. As far as Celotex UK goes, this is the extent of what they offer in terms of insulation boards and, as we have seen, the quality and usefulness are very much on a par with the PIR offering from Kingspan. Kingspan insulation boards, however, also come in another range called Kooltherm.
The Kingspan Kooltherm insulation boards are made from a fibre-free, rigid, phenolic core (rather than polyisocyanurate). This allows the boards to achieve lower thermal conductivity values than PIR insulation, with certain boards within the range achieving as low as 0.018 W/mK. In fact, these values are among the lowest available in the current insulation market.
However, while most PIR insulation is similarly priced, you will pay a premium for Kooltherm insulation. The Kooltherm range outperforms anything that has been produced by Celotex.
Should I Choose Celotex or Kingspan?
In terms of PIR, whether you opt for Celotex or Kingspan you are pretty much getting the same product that offers the same level of performance. You will likely find that Celotex and other PIR brands are cheaper than Kingspan, despite the fact that the products are basically identical. The only real differences come into play if you decide to explore the Kooltherm range from Kingspan.
The Kooltherm range is far superior to Kingspan's own PIR insulation as well as Celotex insulation boards.
Despite their variances, both materials are approved by building control and are vastly popular in the construction sector.
Materials Market understands all that there is to know about insulation and can bring you the supplies that you need, why not take a look at the range that we have on offer. If you need any help or guidance, get in touch today and let us show you why we're the first choice when it comes to insulation supplies.
If want to understand more about how these products are used and installed, why not check our our 'How To Install Celotex Insulation Boards' guide.