Insulation Material Types and Their Uses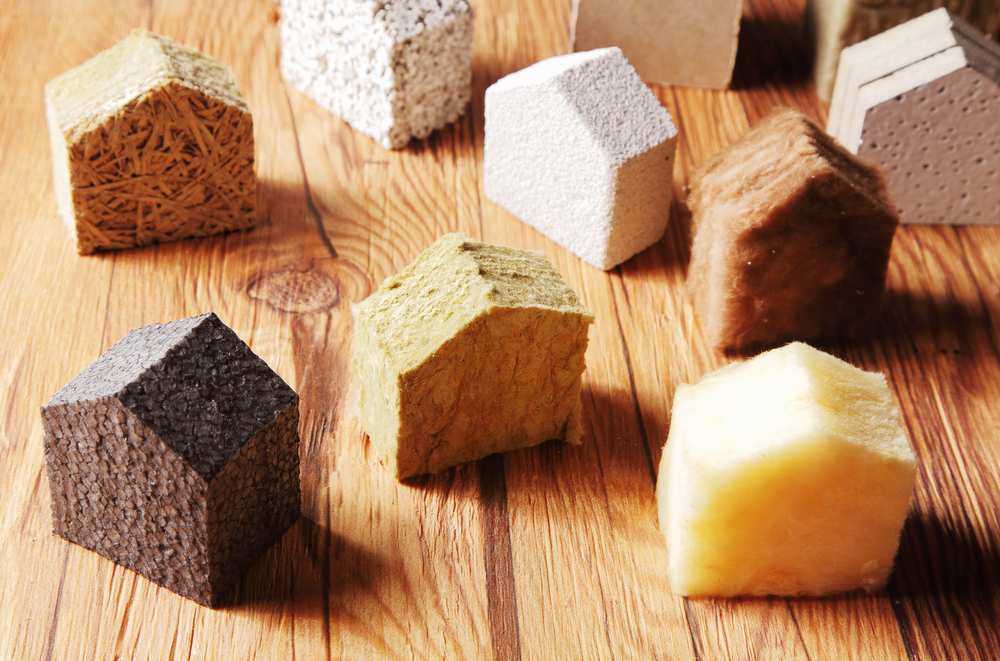 With so many different types of insulation materials on the market, it can be difficult to decide which type is best for your needs. In this comprehensive guide we will break down all of the different types of insulation and their uses, to help you make an informed decision about which type is right for you.
PIR Insulation
PIR insulation is a modified and improved polyurethane foam, which has been making its mark in thermal insulation since 1968. PIR insulation board has a certified thermal conductivity as low as 0.022 W/mK, making it one of the most effective insulation materials on the market – second only to Kingspan's Kooltherm insulation range.
Another welcome benefit of rigid foam board is that it can be used in a variety of applications, including walls, ceilings, and floors.General as promised, GA4000 Celotex rigid foam boards are specified for 'general applications' and can therefore be utilised as floor insulation, wall insulation and sheet loft insulation. We also stock a specialist Celotex CW4000 Cavity Wall Insulation Board designed especially for cavity walls.
Comprised of a PIR core sandwiched between low emissivity foil facings on both sides, CW4000 boards carry Celotex's signature thermal conductivity of 0.022 W/mK; the low value of which promises a more effective thermal cavity solution than either rock or glass mineral wool insulation. These cavity insulation batts fit snugly in between cavity wall ties and are perfect for use in new builds and extensions with masonry cavity wall construction. 
We stock PIR insulation boards from industry-leading brands like Celotex, EcoTherm, and Recticel in thicknesses ranging from 20mm to 150mm. 
Fibreglass Insulation
Fibreglass insulation, also known as glass wool insulation, is made up of tiny glass fibres (as hinted by the name) that are bonded together with resin. It is available in slabs or rolls and is utilised to enhance the thermal envelope of both residential and commercial applications.
Batts and rolls are available in widths suited to standard spacing of wall studs, attic trusses or rafters, and floor joists – streamlining the insulation process for novice DIYers.
Fibreglass wool is not just a one-trick pony, however, it offers many benefits such as wonderful noise-dampening. Fibreglass insulation acoustic rolls are renowned for their excellent acoustic performance; thanks to the air-pocketed make-up of fibreglass.
We stock fibreglass loft insulation, fibreglass sound insulation, and fibreglass cavity wall insulation from industry-leading brands such as Knauf, Superglass, and Isover.
Mineral Wool Insulation
Mineral wool insulation, also known as rock wool, is made of natural minerals that are melted and spun into fibres. It is available in slabs and is used in both commercial and residential applications.
The Rockwool RWA45 Slab delivers excellent acoustic sound insulation. The RW stands for "Rockwool", A stands for "Acoustic" and the 45 refers to the fact that these slabs have a density of 45kg/m3 and 0.035 W/mK thermal conductivity. You can install these thermal and acoustic insulation slabs in partition walls or under floorboards.

The Rockwool Flexi Slab is another popular option for people after superb noise-proofing. Each mineral wool insulation slab is fitted with a flexible edge, meaning they can be friction fitted to almost any framework – most typically walls and ceilings, but it can also be fitted in separating floor applications.
As you might have guessed from the aforementioned products, Mineral Wool insulation is typically used as acoustic insulation, but the slabs also feature phenomenal fire resistance properties – as proven by their outstanding Euroclass A1 non-combustible rating – and boast water-resistant properties to ensure longevity in any build.
We offer the most reputable mineral wool insulation slabs on the market from leading brands like Knauf and Rockwool.
Phenolic Insulation
Kingspan Kooltherm boards deliver unparalleled protection against heat loss with minimal thickness. Kingspan is, as stands, the exclusive manufacturer of phenolic foam insulation in the UK, with their Kingspan Kooltherm range offering premium thermal protection for walls, floors, and roofs; K5, K103, K106, K107, K108, and K112.
Phenolic foam can achieve thermal conductivity values as low as 0.018 W/mK, making it the highest-performing insulant on the market. Unaffected by air infiltration, Kingspan Kooltherm boards resist both moisture and water vapour, rendering them as durable as they are thermally effective.
Multifoil Insulation
Multifoil insulation is a type of insulation that consists of multiple layers of reflective material, typically foil.
Unlike the forgoing forms of insulation, foil insulation is engineered to target radiation, conduction, and convection. Comprised of multiple layers, multifoil offers both summer and winter insulation, vapour control and breathability in one singular solution.
Each roll has either a fibrous core (which reduces heat loss through convection and conduction) or a bubble-like structure (which contains pockets of air that reduce heat transfer). 
This superior thermal performance renders them suitable for a variety of applications although multi-foil is most commonly used in roofs.
The most popular brands of multifoil insulation on the market are SuperFOIL and Actis, both of which we stock.
Polystyrene Insulation
Polystyrene insulation is made of small beads of polystyrene that are bonded together with resin. Polystyrene foam insulation comes in two primary forms; extruded polystyrene (XPS) and expanded polystyrene (EPS). Both materials have a closed-cell structure and are made from the same base polystyrene resin.
Unlike extruded polystyrene (XPS), EPS is not a closed-cell insulation board (whilst it has a closed-cell structure) meaning it allows water vapour/moisture to penetrate over time. Durable and dependable, XPS is the favoured choice of polystyrene board when prioritising longevity in a structure.
Polystyrene insulation is most commonly used in walls, floors, and ceilings, as well as in foundation applications.
Natural Insulation
Natural insulation is made from materials that occur naturally, such as sheep's wool, cellulose, and cotton.
This type of insulation is most commonly used in walls, floors, and ceilings, as well as in foundation applications.
Natural insulation has several benefits, including being environmentally friendly and fire-resistant.
However, it is not as effective as some of the other types of insulation, with the more synthetic of insulation materials reigning supreme in the thermal department.
Structural Insulated Panels (SIP)
Structural insulated panels are one of the most advanced, cutting-edge construction solutions on the market.
This sandwich-structured composite comprises a rigid insulating core flanked by two layers of structural board, typically OSB board. SIP panels are suitable for floor, wall and roof applications.
Insulation Pricing – Which Is Most Cost-Effective?
Blanket and Loose-Fill insulation are amongst the cheapest insulating materials with Spray Foam Insulation (blown in insulation) and Phenolic Boards coming in at the higher end of the cost-scale.
Sprayed Foam Insulation is typically blown into large walls, onto attic surfaces, and on top of floors with a foamed-in-place spray machine – a task which requires far more expertise than the other insulating methods stated in this guide. Should you consider adopting this method, always seek professional assistance.
When compared to other rigid foam insulation products, Expanded Polystyrene Insulation Board (otherwise known as EPS) is, without doubt, the most cost-effective. This is due to the fact that it is less dense and cheaper than other insulation materials – however, this does come with the downside of being less thermally effective. So if it's thermal efficiency you're after, we advise you to invest in a premium board like Kingspan. The cost of the material will soon make up for itself with the soon-to-see reductions in your energy expenditure and thus, your bills.
Summary
So, what's the best insulation material? The answer is…it depends. As we've established, there is a range of insulation types available, each with its own set of unique benefits (from cost to performance) that make it a good (or not so adequate) fit for a given project type.
If you're looking for high-performing insulation with a long life span, PIR or phenolic is your best bet. If your concern is more green-oriented and you're looking to preserve the environment, mineral wool or natural insulation is the way to go.
If you're still unsure which material is right for your needs, our team at Materials Market can help you pick the right insulation and get your project started on the right foot.
Thanks for reading!