The Top Benefits Of Hiring An Interior Designer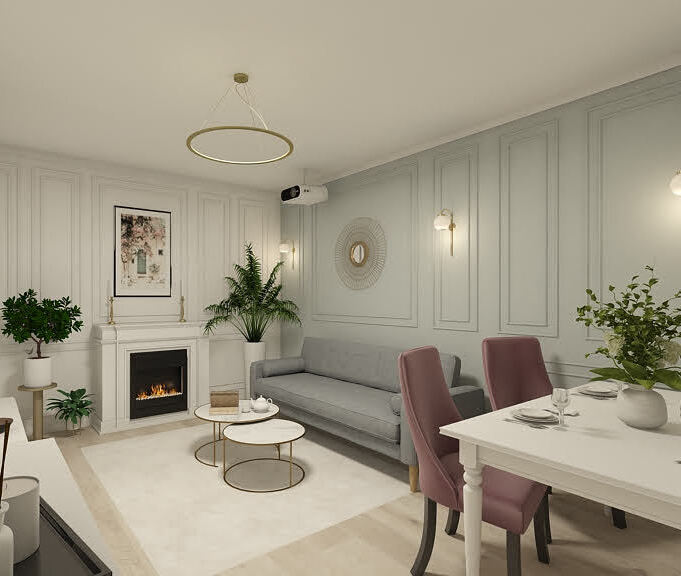 Have you ever wondered what are the benefits of hiring an interior designer? Some people that have never bought a home think that an interior designer is just a glorified furniture shop assistant and they don't see the value in paying for these services.
We often deal with customers that have just bought a new home and are struggling to renovate everything themselves.
Your new home could be new for you but at the same time, the house or the flat that you just bought may be an older build and in serious need of renovation. It's common knowledge that properties that aren't in great shape are cheaper than new ones.
In addition to the lower price, the main advantage is that you can renovate and choose everything according to your taste, starting from the floor tiles, to the paint colours, to the position of the electric sockets and the lights.
Still, it's not an easy job to handle the renovation of a home. You have to deal with construction workers, choices of materials, and not knowing which suppliers offer the best quality-price rapport.
You may think that the construction workers are the professionals but the reality is that they only execute what the client wants, and if you don't have clear requirements for them then the renovation will be very time-consuming and nerve-wracking.
In such a situation, it's best to hire a professional. At first thought, you may not see the benefits of hiring an interior designer.
That is why we decided to ask Minuca Elena to reach out to 40 interior designers and decorators and ask them the following question:
What are the top three benefits of hiring an interior designer when renovating your home?
Keep reading to see what the experts had to say.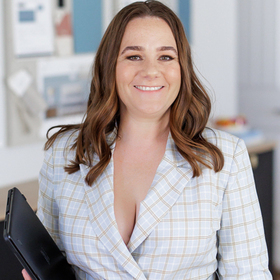 1. Less Stress for The Homeowner 
Stress is a huge factor when renovating your home.  It's an emotional time when your home is getting taken apart and the money is flying out of your bank account. 
On top of that, every home has its issues that will need to be addressed when the walls are opened up. Plus you need to make a million decisions — from what tile or flooring to use, to grout and paint colors, to hardware. Once it's all done, will it look good?
A designer will help their clients:
Navigate through the construction process and comes up with solutions 
Create less stress by pulling together all the finishes so they know the space is going to look cohesive when it's all done
Help clients navigate the emotional roller coaster of renovating their home
Help reduce stress by knowing what's going to happen before it happens
2. Professional Expertise
By hiring a designer and working through your lifestyle, habits, and aesthetics, they can help you create the look you want while also making sure you are choosing the right finishes so you do not have regret at the end of the day. 
For example, recommend you NOT choose marble when you have little kids or are prone to spilling wine.  They will help you navigate your dream list with practical advice for every room in your house. 
They also help you navigate other tradespeople such as AV to ensure you are getting exactly what you want.
3. You Will Actually Save Money!
By hiring a designer, you will save money by not making dozens of costly mistakes. There is only so much info available to research and it's hard to know it all without experience and expertise.
Examples:
Not selecting the right finishes that match your lifestyle (ie quartz vs marble)
Not selecting the right finishes that all tie in together and regretting your decisions later on down the line
Not hiring the right trades people to ensure you are getting quality service and that everything will be installed correctly
Not wasting time but having to either fire your contractor or rip things out and start again.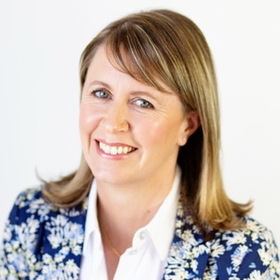 Designers will offer ideas that you may not have thought of when it comes to renovating. Engaging a designer before you start renovating can assist in avoiding costly mistakes and help create a consistent look in your home.
1. A designer can plan how furniture will fit
Your designer can look at the plans before you start your renovation to ensure that the space will work. Will your furniture fit? Is the space large enough or well proportioned for how you want to use it?
2. A designer can help with lighting and location of power sockets
Not only will a designer look at how furniture will be placed but can also help with the lighting layout and where your power points should be placed. It's a lot easier to get this right before you start your renovation.
3. A designer can assist with the selection of fittings and fixtures
Not sure what tiles or benchtop to select in your kitchen or bathroom? And what flooring to use? A designer will help you choose fixtures that are suitable for how you use your rooms as well as give your home a cohesive look and feel.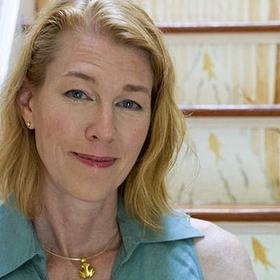 The top three benefits to hiring an interior designer when renovating are the following.
1. Expertise
Make sure you're hiring an interior designer if your renovation plans include architectural or structural changes that shape a space.
Interior designers have the formal training, education, and special skills with a licensed degree to be able to advise in space planning, restructuring, and the overall physical layout of a renovation.
Interior decorators, like interior designers, consult on the aesthetics of a space but their concentration is primarily on the decoration — using accessories and interior goods.
2. Resources
Both interior designers and interior decorators have a wealth of professional resources and vendors unknown to the homeowner, simply because as professionals, they have had the opportunities to collect resource recommendations through colleagues and industry associations, vet these sources, and establish working relationships with them.
Homeowners might have to take a risk with a vendor. Both designers and decorators aren't going to sell you someone's goods or services that reflect poorly on them. They want the best outcome for their clients and their own portfolios.
3. Project point person
Interior designers have the knowledge and practice through training and experience with handling reliable subs, which eases the burden on the homeowner.
In essence, interior designers can be the contractors for projects and consultants on the decoration once the construction phase is complete – two skillsets for the price of one.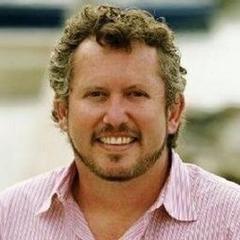 1. They can see possibilities that you can't
With years of experience, a good interior designer can come to your project with ideas that you may not have been able to imagine, whether it's a new technology that will save you money on utilities or a layout that is out of the box.
Experience is a great tool to bring to your project.
2. They understand the process
Bringing an interior designer on board early on can help you plan out your whole project so that you can get a handle on both cost and timeline.
This can save you stress, money, and time. Money invested in hiring the right people is a smart move throughout the whole process.
3. They bring their own resources to the project.
A designer will have access to products that are only sold "to the Trade". which will not only save you money but will also give you a unique look that no one else has, so if you want that totally custom execution, hiring a designer will be the smartest move you make.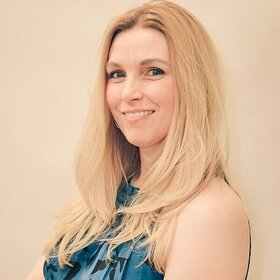 1. Bring your vision to life
It's so much fun looking online at all the ideas, options on Instagram, or creating boards on Pinterest. But it can also be overwhelming when you need to actually put the ideas into action.
Professional designers will ensure that the design is right for you, your lifestyle, and the space.
We're able to take all these ideas and help you visualize how they will all come together in your space. We do this through product samples, mood boards, pictures, floor plans, and renderings.
2. Save time and money
Hiring a designer takes a lot of the minute details of the project off your shoulders, saving you a lot of time and energy.
We are able to narrow the vast array of choices down for you and present you with the best options, based on years of experience and professional training.
We work with your budget and distribute the funds to the most important pieces for the space to suit your needs and style. This also helps to avoid costly mistakes because of the pre-planning we were able to do.
3. Elevated perspective
There are lots of moving parts in a renovation — from the construction and building, to finish selections, furniture layouts and planning.
Professional designers look at how the space will function, where it can be improved to better support your lifestyle, and what the final layout would look like with furniture.
We are able to come at each project from a "big picture" perspective, not getting bogged down by details.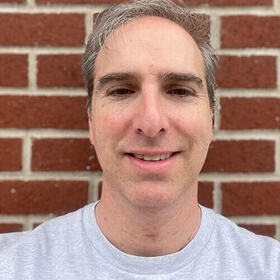 1. Professionalism
We don't cut our own hair. One reason hiring an interior designer makes sense is that they bring a level of professionalism to the project. This allows home decorating to stay focused and eventually get completed. In other words, they finish what they start.
Additionally, a professional can help you meet your goals by staying task-oriented. Designing is a creative endeavor and like many artistic projects because there are no limits to your imagination it is sometimes hard to bring things in for a landing.
2. Resources
An interior designer has access to a world of not only items but craftspeople that you simply don't when you do it yourself. Plus, they serve as the general contractor in dealing with all these vendors and moving parts.
If you have ever tried to get a home-related vendor to call you back you will immediately appreciate someone dealing with supply issues for you.
3. Results
At the end of the day, we all want to think we have good taste but if you are spending a lot of money and you want to increase the value of your home in the long term you want to trust someone who has an expert eye.
It is important to know that designers don't work in a vacuum, they are going to focus and incorporate your vision in a way that makes sense in the real world.
You may live in your home for 20-30 years and don't want the space to go out of style or suffer a depreciation when you eventually put it on the market.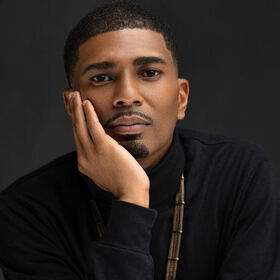 1. Planning & budget
Working with a professional to find resources for all aspects of your home will allow you to stick to your budget while also saving you time and work. This will save you a lot of time when it comes to looking up products, brands, and prices.
A designer will have all of this on hand, and if he or she doesn't, he or she will spend the time studying so you don't have to. A designer can provide you with a realistic evaluation of your design goals, which will lead to a sound action plan.
In evaluating what can be repurposed or should be altered, the arrangement of objects in a design plan is crucial. This will have an impact on your budget as well as help you spend it more efficiently.
2. Liaison
Designers have many relationships in the home improvement sector in addition to vendor resources. They can help homeowners save time and money by locating reputable contractors, plumbers, and electricians for their projects.
Early on, a designer will be able to create a stronger bridge between you and your contractor and will be able to prevent design flaws in your overall plan. This is critical in terms of time and money management.
3. Defined style
It's simply a click away to get ideas for your home's interior design. With so many design options and styles to pick from, homeowners are usually overwhelmed and unsure where to begin.
By asking the right questions, a professional interior designer can assist homeowners in determining their design style and incorporating it into the design plan.
Hiring an interior designer can give a creative vision as well as a well-thought-out interior design strategy that incorporates solutions that are tailored to your lifestyle.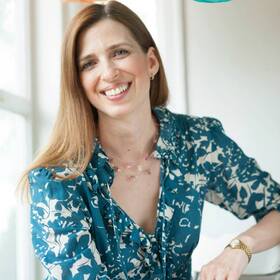 1. Better information
Just because you can see a product online or in person, doesn't mean you'll know how it will perform. If you've never purchased X before, you have limited information about that product, that supplier, and that whole category of items.
A design pro has likely purchased something like that (wallpaper, furniture, tile, lighting, etc.) before, and they've likely also had real-life experience with how it's going to perform in your home.
Even when they are purchasing something for the first time, they know the questions to ask, so you don't end up with a lemon. And they know which suppliers to rely on and which to steer clear of due to quality issues. Buying online might be easy; buying smart takes experience.
2. Perfect details
Designers sweat the details, from exact measurements to wattage on light bulbs, and so much more.
While you are getting overwhelmed by the contractor, the cost, and everything else going on in your life at the same time as your renovation project, your designer is fitting together the elements of your design like a delicate puzzle.
Give him or her the time to check and recheck the exact colors, sizes, delivery dates for all the parts of your design.
3. Elevated aesthetics
A pro designer is wired to take chances that the average homeowner would never even consider.
An unexpected color, a fresh pairing of wallpaper and bold paint, a statement piece of vintage furniture instead of the poor-quality catalog item that caught your eye, eye-catching light fixtures that are the showpiece of the room instead of a visual afterthought; these are all things to expect from your designer.
They make the room look "pulled together" and complete. A good design project looks like you, even if you would have never known how to arrive at the finished look.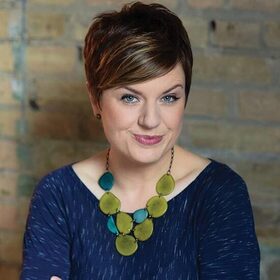 1. Leveraging someone's experience to make selections instead of having to go about the process from scratch.
Now, more than ever, it's clear how valuable and precious time is, so anything to save it, while advancing a goal is priceless.
2. A professional will guide you to the correct sequence of actions to take and form a timeline with you.
With a correct plan in place and realistic ideas of the timeline involved, you'll be better able to understand what goes into a renovation.
It's more cost-effective to run through scenarios on iterations of a plan, than in the middle of a torn-up house with no access to a functioning kitchen.
3. Working with a professional that can make renderings.
When you can see what things will look like, tied out to a plan with a timeline and a budget to bring to life it's a lot easier to ensure you have the correct budget.
Having a correct budget, with contingency funds, is key to finishing.
I genuinely think so many people are able to make things look pretty, so I believe that is the easy part, it's all the pieces that add up to get you to the pretty part that are vital when hiring an interior designer.
Homeowners hire an interior designer for a variety of reasons, but there are a few key motives that I've come across time and time again.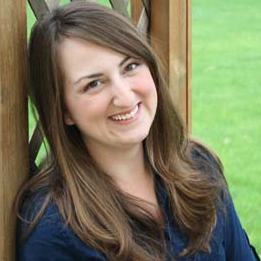 1. An interior designer can help avoid costly mistakes.
If you're undertaking a kitchen or bathroom remodel, or a complete remodel to an area of your home, a designer can guide you through the whole process.
Not only that, a designer will ensure you make the right decisions for the space taking functionality into account. Making impulse decisions during projects often leads to costly changes in the future.
2. On the subject of costs, an interior designer can help you spend wisely.
No matter what your budget is, it's important to spend more on specific items and know where you can save. An interior designer can help you to allocate your budget in the right areas.
3. Have you struggled to make decisions when it comes to your home?
This is referred to as decision fatigue and can delay a project massively. Because we have worked on a many projects previously, designers guide you to making the right decision – and quicker.
Undergoing a home remodeling project is an extremely personal and emotional experience for any homeowner, so having an interior designer on board can really help you to take the emotion out of decisions and focus on practicality.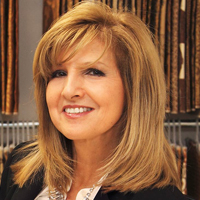 1. When it comes to renovating your home, you can ensure that an interior designer will go beyond aesthetics to ensure that a space functions well in addition to looking beautiful.
Their role is to balance aesthetics with structural planning to suit the clients' lifestyle and fit with the home's architectural features, including considerations for electrical outlets and air vents.
They have gained a significant amount of education, training, and experience to become experts in their field.
2. A significant part of successful interior design is to provide a functional and comfortable space for the user.
Interior designers work with artisans, vendors, and others who execute the design based on detailed drawings and specifications that the designer provides.
3. The professional interior designer will pay attention to the smallest details to transform your space into a beautiful haven that looks and works well.
Through creativity and a trained eye, interior designers are able to develop solutions you may have never considered.
Andra DelMonico – Trendey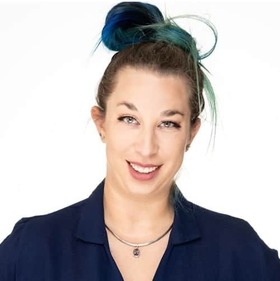 1. Hiring an interior designer can help you stay organized and not miss anything during the renovation process.
Their experience means you have guidance during a process that you may have never done before. There's truth in the saying, you don't know what you don't know.
2. Staying on budget is a major challenge for homeowners when doing home improvement projects. Hiring an interior designer can help you stay on budget.
Your designer can show you have to maximize your budget by strategically spending and saving. They can also help you avoid making costly mistakes.
3. Do you know your design style? Most people know what they like and don't like, but can't articulate that design style.
An interior designer can help you define your style and show you have to achieve that look in your home. That way, your finished project comes out looking complete and cohesive.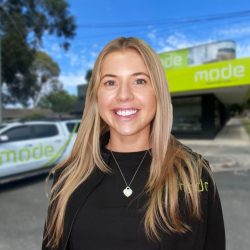 An experienced interior designer can be an invaluable tool to maximize the potential of your project, here are our three top benefits to hiring an interior designer for your next project.
1. Save time and money
A designer will work with you to develop a clear budget for your project, which is integral prior to the commencement of any project. Experienced designers also have industry contacts and can pass trade discounts onto clients where applicable.
Designers can also double as project managers who will create a clear schedule for the project, subsequently saving unnecessary delays at project commencement.
2. Developing a cohesive style for the project
Couples can have very different views for how they want their project to look, and having an objective third party can be vital to the success of the project.
A design expert can take multiple style preferences and create a consistent look that is aesthetically and functionally pleasing to the whole family.
3. Thinking outside the box
Interior designers excel at creative thinking and coming up with alternate solutions that you may not have thought of yourself.
Through years of experience, they have the ability to push the envelope with the design so that the end result is a unique representation of you.
Lauren Wurthmann – Soul of a Southern Home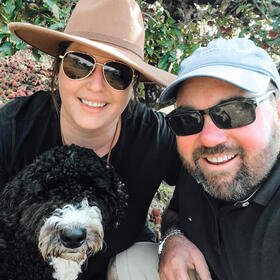 The top three benefits of hiring an interior designer when renovating your home are:
1. They are experts on functional floor plans
If you're looking to knock down walls, reconfigure a space, or add an extension an interior designer will be able to help you find the best way to do so while staying within budget and making the most of the space.
2. Interior designers know how to blend decor styles
When you love elements from more than one design style an interior designer can help bring the two styles together seamlessly through materials, decor, and furniture.
3. They help you step outside the box
While many homeowners may want to try new decor trends or pick materials outside their comfort zone it can be intimidating. Designers have an eye for materials AND decor that one might not pick out for themself and they are often able to give the push you need to try something new.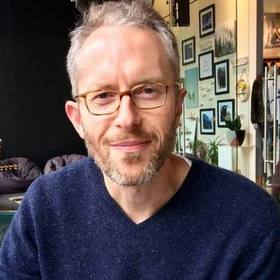 1. You're going to get a better result, period.
Interior designers do this full time, and with their expertise and experience, they're able to interpret what you're looking for, even better than you are. You'll end up with a more thoughtful, coherent, and well-put-together space than you would piecing it together yourself.
2. The cost of hiring a good interior designer these days is very affordable.
With a range of options from online consultations to in-person and decor sourcing to full project management, there's something for almost any budget. And often you may actually save on the decor products if the designer works with regular retailers and is able to access trade discounts.
3. It'll save you money in the long run.
Investing in an interior designer will likely result in a more thoughtful and timeless decor, which will look good for years to come.
DIY decorating can be impulsive and tends toward trends and fashion, meaning it can start to look tired after a while and you'll find yourself thinking you need to spend money on a refresh after a couple of years. In contrast, you'll find yourself enjoying a well-designed space over a longer period.
The top three benefits of hiring an interior designer when renovating your home are:
1. You can take some time off!
By the time it comes to designing your space, you're probably sick of looking at Pinterest boards and talking about your renovation 24/7. With an interior designer you can tell them your preferences and they'll just come to you for approval.
2. You can stay up to date with the latest trends in interiors.
Some people just don't have the passion or the eye for interior décor (and there's nothing wrong with that) so why not leave it up to someone who does? An interior designer will have their finger on the pulse and know exactly what's popular when it comes to interior trends.
3. It can save you money.
Although it might seem expensive to hire an interior designer, it can end up saving you money in the long run as it will stop you from making costly mistakes.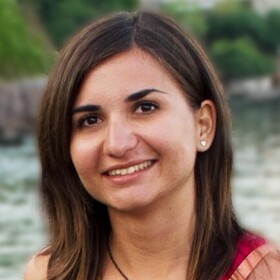 1. Usability for both space and furniture.
I used the help of a professional interior designer for my own home and the impact of advice and solutions I got was beyond my initial expectations. What I had in mind was totally wrong and inefficient compared to how the abode layout turned out in the end.
I had very little space for my kitchen area and because of the usability tricks my designer implemented, I don't think I could have loved my cooking corner more.
Where I'd previously keep a ton of products I don't use on a daily basis, I now have the cookery of the highest turnover and the same rate of usage applies to both the hardest-to-reach parts and those in hands-reach.
2. Upcycling, reuse, second-hand and up-to-date green thinking.
Not everything from your old interior has to go and skilful interior artists can transform your old wardrobe, bookcase, doors, and lighting at the fraction of the cost to buy new ones. We also brought in a couple of ways to mix interior design and apartment composting that are simply amazing.
She also helped me find second-hand shelves, drawers, and tables, that were also re-furnished to fit the big picture. A great way to get a whole lot for your money is to hunt and find second-hand furniture.
There are many websites online where you can find pieces that are in really good condition. It does take a bit of hunting and patience, but you'll be rewarded with some seriously stylish furniture for a small amount of money.
3. Cutting waste, both cost-wise and environmental impact.
And much of what I was going to surely throw away, we managed to donate or give away to people who probably still use it where I might have had to pay a company to handle, as I just can't throw away an old fridge just like that.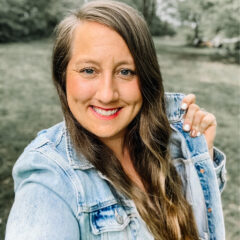 Before starting the design process, it's important to understand the benefits of hiring an interior designer. It can be expensive to have an interior designer create a design plan from scratch, and it can be even more expensive to have a general contractor perform the work.
Hiring an interior designer means your home will look better from the get-go, saving you money in the long run. Here are three of the best benefits of hiring an interior designer.
1. Your Home Will Look Better
While it's always nice to have fresh, new design ideas when you're looking to purchase a home, it's even better to have fresh, new design ideas when you're the one designing the home. When you work with an interior designer, you're not just brainstorming ideas.
You're working with professionals who have decades of experience working in your home to understand what works and what doesn't work in your space. Have your designer work from scratch to get an accurate and detailed idea of how your house would appear.
2. Your Interior Designer Will Save You Money
When you choose to work with an interior designer, you're trusting that person to develop a design and pricing plan for your home. While it's true that you might have to pay a bit more up-front for an interior designer, the savings will come back much more than the cost of hiring one.
3. Your Interior Designer Can Do More With Less
When it comes to the design of a home, having only a few key ideas can lead to a busy and crowded house.
However, when you work with an interior designer, you can rest a bit easier knowing that your design will be more focused. They will have fewer ideas to take care of and will be better able to focus on the most important things.
Your designer will have more time and energy to spend on the things that matter, like creating a plan for your home that considers your budget, the size of your home, and the level of detail you want.
Now that you know the benefits of hiring an interior designer, it's time to get started.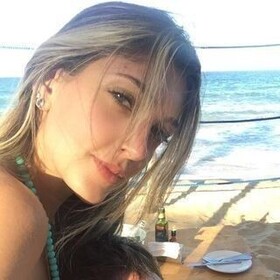 As interior designers, we are your partners in making your home look good and to even increasing its value, especially during home renovations. As for me, your home should also be an investment of your hard-earned money and we can be your partners to achieve your dream house.
That being said, here are my top three benefits of hiring an interior designer for home renovation:
1. Ensures that your home will look good.
Personally speaking, there are a lot of homeowners that have their own ideas of what they want to have but, sometimes it is just a chaos of design that usually turns out bad. Hiring an interior designer will help you execute the designs that you want with respect to the concepts that you want and to ensure that they will still look good.
2. You don't have to deal with the processes.
Home renovation is full of processes that can cause headaches to homeowners. With an interior designer, we will responsible for handling all these processes with constant communication with the homeowners.
3. Increase its value.
Of course, a home that is designed by an interior designer will increase its value. We know how to increase the value of your home through designs. This also includes the materials that will be used.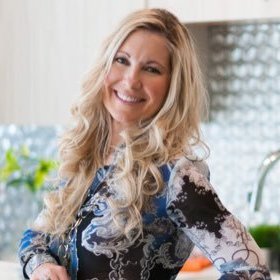 Top three benefits of hiring an interior designer:
You can rest assured that every detail in the room, every piece of furniture, every lamp, every colour, texture, and pattern has been thoughtfully considered and plays an integral part in the design.
Like a conductor in an orchestra, each element in your space can be compared to an instrument, with the end goal being a harmonious ensemble, each intertwined with the other to create a beautiful composition.
An interior designer will think about the functionality aspects of a design as well as the aesthetics. They will bring to light scenarios or possibilities that people may have yet to consider. They are experts in correct measurements, scale, proportion and will often consult building codes and regulations for safety, well-being and general livability.
Interior designers know the key people it takes to bring the vision of your design to life. People may all have these grand schemes for their dream spaces, but often they don't have the faintest idea where or how to start. Interior designers already have all the tools, and trades, to help take a design from concept to completion.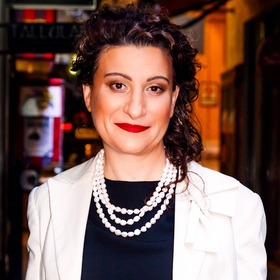 When I first talk to my clients they are confused. So I think the first benefit of working with an interior designer is to alleviate confusion. Any interior design or interior styling project will present you with a number of choices.
Selecting just one option is difficult because it's usually something you need to live with for a long time. There's also the added pressure of money. Making the right choice within a budget is a clear benefit of working with an interior designer.
Another reason clients decide to work with an interior designer is cohesion. They have tried to DIY but find their selections are not working together. I develop a design strategy from the outset of each project to ensure all decisions down the track create a cohesive space.
From my experience, I feel the next top benefit of working with an interior designer is helping with helping couples come up with their dream home. Everyone has a different interior style goal.
Different preferences that sometimes are not shared. An interior designer can help create a space that suits both people in a couple to ensure everyone is happy.
In my experience, the top three benefits of working with an interior designer are alleviating confusion and ensuring cohesion and objectivity when working with couples.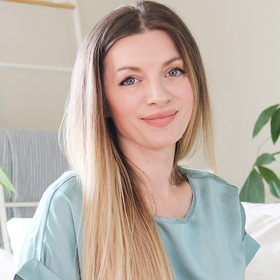 Hiring an interior designer can end up being the best decision you make during your home renovation! Here are the top three reasons why:
1. An interior designer can help you achieve a cohesive and aesthetically pleasing design for your home that reflects your unique style, personality, and tastes.
This is important because not only will a well-designed space increase the value of your property and make it more appealing to potential buyers if you decide to sell in the future, but more importantly, it will help to make you feel positive and more at ease within your space.
2. Although working with a designer comes with a price tag attached, an interior designer can help save you time and money by helping you avoid making costly mistakes when selecting furniture, fixtures, and finishes for your home.
They can also provide guidance on where to find the best deals on these items so that you can stay within your budget, but still achieve the look you want.
3. An interior designer can help reduce stress during the renovation process by taking care of the details for you.
This includes handling communication with contractors, coordinating schedules, and dealing with any unexpected problems that may arise.
This can be a huge relief for homeowners who are already dealing with the stress of a renovation, and perhaps have small children and full time jobs to juggle.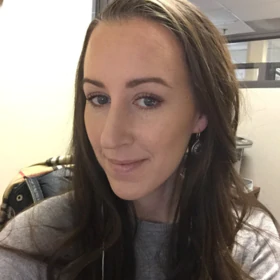 I find hiring an interior designer can be largely beneficial when you are renovating your home.
Firstly a renovation is stressful and very involved. There are a lot of moving parts and if something is overlooked it can be costly for you. A designer is there to relieve that stress and make the renovation process enjoyable for you.
Secondly, as much as we all love decorating our homes and doing things ourselves, a professional designer does it on a daily basis. They know exactly what needs to get done and they have the professional contacts to do that. They can also help you pinpoint your style.
Finally, they will help you make the best decisions to add value to your home. Hiring an interior designer may seem like it would cost more but it will save you money by avoiding costly mistakes.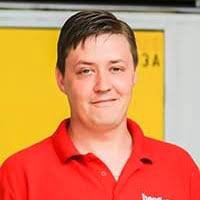 Any experienced interior designer will have a rich pool of reputable product or service providers, be it materials, tradesman jobs, or storage for you to safe keep belongings and inventory until the project is complete.
Interior professionals can help you visualize, test, and re-configure what, how, and why happens in your property when renovation work is finished. Design skills in different design styles allows them to create a unique and appealing interior design specifically for you and what you're after.
The main benefit is that experts have an understanding of style, best practices, and experience that allows any professional to execute tasks up to the highest standard.
You can also do a lot of DIY tasks yourself, but it's always wise to get a few extra eyes on the job, as you may make a mistake that will cost you more than you bargained for.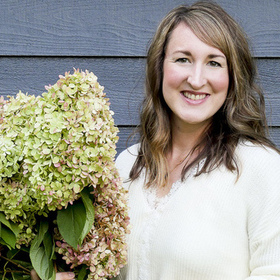 Hiring an interior designer is an investment in the long-term functionality, design, and cohesiveness of your home.
Interior designers are trained to look beyond colors, patterns, and decor to the bigger picture of how your home functions, flows and makes the best use of the space you have.
Designers work side by side with contractors and tradesmen to keep the project moving forward appropriately. They are essentially the gatekeepers to ensuring that your overall vision comes to life.
Beyond those big picture benefits, designers will also help you avoid costly mistakes that are often overlooked by homeowners.
Plus, their ability to design a home specifically to meet your style will create a home that you love and enjoy, all the while increasing the value of your well-designed home.
In the long run, they will save you time and money and give you access to the best resources possible to build or renovate your dream home.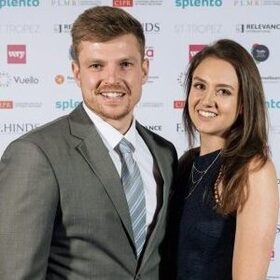 Hiring an interior designer can be beneficial in so many ways, but ultimately, they can create the space you had in your head that you may not have been able to replicate yourself.
Their biggest skill is their eye for detail, and they will stick to a brief as provided by you, the customer. Perhaps you want a room to relax in, or a room for hosting dinner parties.
An interior designer can plan the space so that it perfectly adheres to the function you had in mind, whereas figuring this out yourself isn't always easy.
There are other benefits of hiring an interior designer too. They can save you money on the furniture and home décor items like living room curtains or dining table etc, that they purchase because of their contacts in the design world, but they can save you time too.
When a designer creates the perfect space, you'll love it so much and will never want to change it. This can stop you from redoing the room in just a few months or years because it's not 'right'.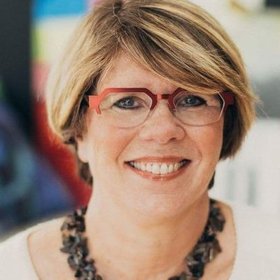 1. A professional designer takes a 5,000 to 50,000 foot view of how their clients currently live and what their current and future lifestyle needs and wants are for their home.
This approach informs the designer of budget considerations, form and function solutions and most importantly, movement within every space.
2. A good designer brings an understanding of design principles such as balance, proportion, scale, lighting and so much more.
The end result of a designer's work is a pleasing composition that provides a feeling of wellbeing by the homeowners. It is backed by science and art that only an experienced, trained professional can create and execute.
3. Your home should be an enclave, a highly personal place.
A design professional will work toward uncovering the specific textures, colors, styles, furnishings and accessories that reflect your and/or your family's personalities, that spark joy and which will create a comfortable atmosphere and environment.
The value of a professional designer cannot be overestimated as the home is the ultimate escape from the world beyond the front door.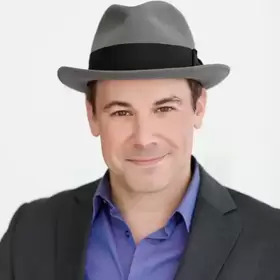 The top benefits of hiring an interior designer are:
1. An end result of your home functioning better and certainly looking better than if you had done it yourself. We do this every day, we know what items should go together and the correct way to design a kitchen, bathroom, living room, and every other space in your home.
2. You get the benefit of one person managing the project instead of you talking to the contractor, painter, flooring person, tile installer, and each furniture vendor. You communicate solely with your designer and we handle the rest.
3. Designers have access to far more items than the general public. Furniture, fabrics, wallpapers, tiles, lighting fixtures… these are what we shop for every day, and you will get the benefit of our years of knowledge and relationships with vendors.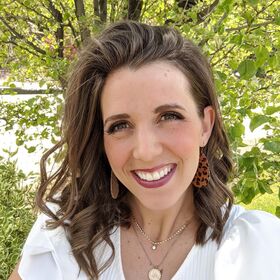 1. Interior Designers know how to think about space in a more efficient way. They have trained themselves to think about the flow of traffic so that your home has as few pain points as possible.
2. Designers are especially great at thinking outside the box when it comes to designing a renovated space. They have a wealth of knowledge on various ways to make small spaces have multiple purposes.
3. An Interior Designer can be especially helpful if you don't know where to start because they have a streamlined process and knowledge of building products and how they will or won't work for your home.
If you have kids, it would be really helpful to know what finishes such as paint, tile, or flooring work best for homes that have busy, messy kids! You'd hate to waste your money on products that will quickly ruin.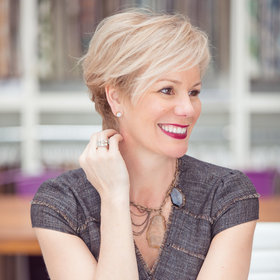 While you may think that hiring a professional interior designer is out of your budget, the reality is, that hiring an interior designer will save you time and money.
Though you'll pay a design fee, you'll avoid making some costly mistakes related to purchases, construction sequencing, and access.
Additionally, your trusted interior design professional will pay close attention to every single detail, providing you with long-lasting results and a well-balanced interior design to enjoy for years to come.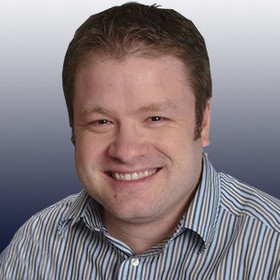 As the owner of a mattress company, I recommend making the bed the primary focus of every bedroom in your home. When you work with an interior designer to renovate your bedroom (or multiple bedrooms), you'll get three key benefits – quality, creativity, and function.
For example, an interior designer can help you choose a high-quality mattress that will provide adequate support and a great night's sleep for years to come.
In addition, interior designers can use creative thinking to make the most of the space in each of your bedrooms. A custom size or shape mattress could make a big difference in the overall look of each room.
Finally, an interior designer can marry quality and creativity with function.
You have to live and sleep in the space, not just admire how it looks, so working with an interior designer helps you create a comfortable, beautiful bedroom without sacrificing storage, convenience, rest, and overall functionality.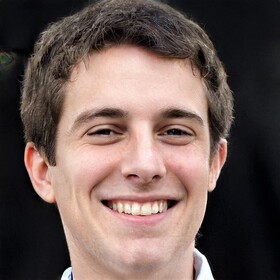 Full-scale renovation requires careful planning well in advance, because there are always unexpected surprises one has to face.
1. An interior designer can help you prioritise and organise the job.
We deal with a lot of packing and storage and we see first-hand how unprepared people can be when tradesmen come in and there're personal belongings all over the place.
That's people doing professional interior design can come into your life, scatter, segment and organize everything from your socks to your dinnerware, so it both takes as less space as possible and you still being able to find a particular thing if you need it badly.
2. Professionals make sure you make the best of your place.
From storing your own stuff to planning your future home, what you do with your storage space is crucial to your daily habits and productivity. It can even influence how you feel about your home, and that's exactly where an interior designer can help.
If you have a lot of room but no clear purpose for it, it can feel like a waste of space which ultimately leaves the room empty and that might cause anxiety. A pro will suggest the best way to utilise tricky angles, tight corners, alcoves and sloping roofs.
3. A designer will help you document and keep track of costs, tasks, quality control, and all the intervening chores on your way to a complete and successful renovation.
Working with different suppliers, contractors, and tradesmen comes with defective products, mistakes, bad tradesmanship, and a ton more back and forth with replacements due size, wrong texture, and etc.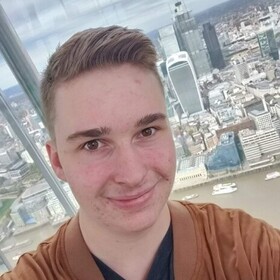 When you hire an interior designer for your home renovation, the number one benefit you are getting is time-saving.
Renovating a house is a very, very time-consuming job and hiring an interior designer, especially one who communicates with construction crews for you, will save you a lot of time and is well worth the cost.
Alongside that, another benefit is your designer will be able to give you insights as to what trends that you like will last the test of time and what trends will die out in a year.
For example, if you like a minimalist design but this will be replaced in 2 years, you're going to need to redecorate again! Which would cost you time and more money.
The final benefit is your interior designer will give you access to a network of other professionals, such as decorators and construction crews that you would not have had access to without hiring a designer.
Often, these professionals will have working deals with your interior designer and may make the overall project cheaper for you.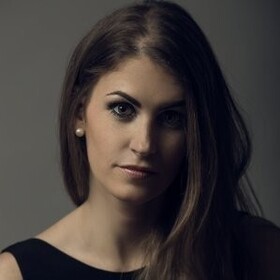 I wrote a book entitled the "8 layers of Interior decorating: turning a place into a Home" which are basically the fundamentals of decorating. In my preface, I write "This book is not a substitute for a professional interior designer". Why?
First of all, one would need to read 189 pages describing how to obtain balance ( do you want symmetrical balance, radial balance…?), how to create rhythm, focus, proportion in scale, and how to deal with negative space, etc… Space planning takes into account not only the aesthetic appeal but functionality and cohesion.
So to go back to the question…three top benefits: save time, save money, and save your house investment. An interior designer can help not only with space planning, getting the right size pieces for a balanced space, but also, he/she can get that unique piece their client has only dreamed about simply because they know how and where to shop.
There is no need for the client to spend days …and weeks researching that unique sofa. The designer will definitely save their client's money as they can measure a room correctly and inform the client what will fit ..and what won't in that space.
They will anticipate challenges and propose proactive solutions. They will get the room right the first time around…no agony on color choosing, no returning items (that might not be returnable).
The designer can provide the wow factor while still on a budget. He/she can communicate efficiently with the general contractors and make decisions that would puzzle a client to no end: from placement of outlets to the height of lighting fixtures, etc…
Hiring a designer is simply the right step to save one's largest investment, their house, and make sure that the renovation will actually increase the value of the home.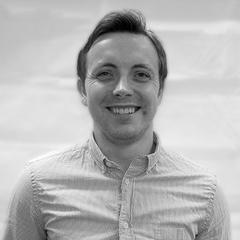 The main benefit when using an expert is avoiding costly mistakes in picking fixtures and accessories that do not go together.
You can always tell a room is designed by an interior designer versus a normal person renovating.
It's all in the eye of the details, the finish, the daring pieces that all complement one another their overall product knowledge is and experience superior. It just looks better.
The third benefit is it saves time if you're a busy person or don't like shopping then the designer can do all of this on your behalf.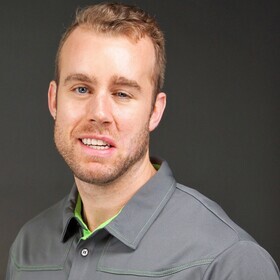 A good interior designer can and should guide you through the gazillion of opportunities and keep your focus on functional opportunities tailored to your specific property.
Be it on making rooms more spacey or ways to downsize on space used, so you can include additional features, be it furnishing or simply decor, it is experience that makes the difference.
Interior designers have the right know-how on material durability, sturdiness, and risks involved with organizing and setting up furnishing.
You can't use classic MDF in your bathroom without the right surface treatment as moisture will immediately find its way and start accumulating. This often, if not always, leads to deformations and ruined furniture that you have to thoroughly fix or replace.
You might think that the set of drawers will complement your basin perfectly, but you should think twice. The same risk applies for areas near our cooking area, as heat can severely damage the wrong material used nearby. Heavy drapery and dust-rich neighborhood? That's a formula for disaster unless you take the right actions to minimize risks of daily nasal irritation and even severe allergies.
A good interior designer will help you get started, but when you start your project, an expert can keep you on track and advise you on how to best utilize available space to best suite your desired functionality.
As an example, for those looking to have a home office or study, a good interior designer will advise on the best location, size and organization of such a room.
Depending on the complexity of renovation you plan, interior designers can share invaluable tips on how to handle waste generated from your previous decor.
As our own practice has proven, people never expect the volume of wreckage and construction waste that comes out of an apartment, let alone a house. And getting rid of waste in a way that complies to both legal requirements and nature-friendly principles is always a shock to the average homeowner or renter.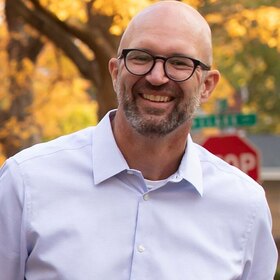 1. When hiring an interior designer, you choose to work with someone who can help articulate your style.
It's common for clients to not know their style or to be overwhelmed with all the options and a designer can help guide choices to ensure selections are enduring and not based on trends that will need to be updated in a couple of years.
2. An interior designer also maximizes your budget.
Their experience and guidance keep you from making costly mistakes whether that's choosing inferior cabinetry or the wrong size rug or jumping on the latest TikTok fad or moving a wall that leads to a whole new set of expensive problems.
3. Finally, an interior designer can open your world to ideas not only with functionality but also materials beyond what you've seen on Pinterest or box store showrooms.
Your designer is your advocate and guide. You'll work very closely with them for many months, and sometimes years, so you'll want to choose someone you trust and who you feel will enhance your vision and bring it to fruition.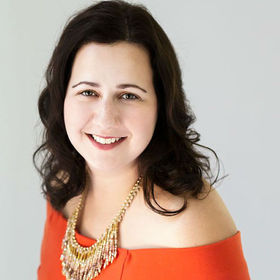 The best benefit of hiring an interior designer is getting everything to look good on a first try.
It saves you time and money by going with a pro who will help you make the right decisions.
There will be no regrets in terms of items not working well with one another, the scale of furniture would be just right, not too big, not too small and the look of your space will be cohesive.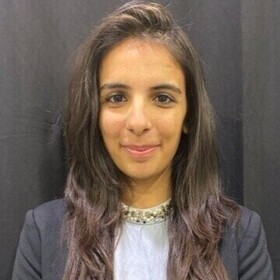 There are numerous benefits of hiring an interior designer when renovating your home.
1. An interior designer will exactly know what's your style and personality and based on this information, he or she will design a space that speaks to your true self. Yes! this is quite an important aspect to consider.
2. An interior designer will always save money for you!
Yes, even though they have a particular fee – in the end, they'll leave ample dollars on the table for you.
3. Time is money!
To avoid you from going through the tedious task of understanding, analyzing, and evaluating – an interior designer will get on board and save time for you, money for you, and give you exactly what you want!I hope you got the answer to the question you were looking for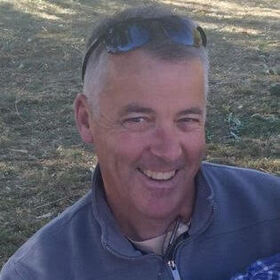 1. Save money
I know that people shy away from hiring professional designers because they think it's going to cost a lot, but let me tell you, you will end up paying through the nose if you don't hire an interior designer.
I've seen people try to do things themselves, and you know what happens? They mess up, spend money trying to fix it, mess up again, and then hire me to come to make it better. That's a lot of money wasted when you can just go with the professional in the first place.
2. Finish faster
The other pitfall of DIY-ing is that it's going to take forever. You think you're doing a "quick" DIY project and next thing you know, it's been 8 months, your home has been in shambles this whole time, and there is no end in sight. When you hire a professional, they know what they're doing, where to start, and how to achieve the final vision. You give them a deadline, and they stick to it.
3. Professional expertise
Let us not forget about the professional expertise they offer. You simply can't compare a professional job to an amateur one. Amateurs can be good enough, but a designer job is obvious and it stands the test of time. You won't need to remodel this home in 2 years.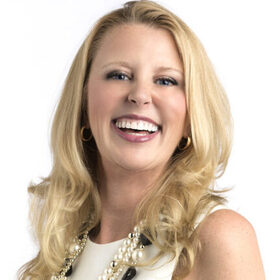 Working with an interior designer has some obvious appeal. Who wouldn't want an expert eye on trends? Who doesn't like the idea of getting designer-only pricing from manufacturers?
Of course, the biggest drawback for most homeowners is as self-evident as the perks: there's a cost associated with an interior designer. Interior design is also one of those things that a lot of people assume they can do on their own just because they have an opinion about selections.
Of course, a homeowner's gut reaction to furniture, fabrics, window treatments, and the rest is a deciding factor! The real benefits of working with an interior designer, however, are along the path that gets the homeowner TO that point.
The top three benefits of hiring an interior designer when renovating are:
Education about materials (for looks AND performance): know which fabrics or finishes will perform best according to your lifestyle.
An eye for hidden details: you don't know what you don't know, and details like the height of a couch arm, the shape of a toilet seat or a type of faucet knob can make a love-or-hate difference in your home. Your interior designer sees an augmented reality of the selections you love!
Navigating crazy times: now more than ever, the back-ordering and logistical challenges for home furnishings creates a tidal wave of stress. Your interior designer has the systems (and contacts) to streamline your renovation so you don't have to think about it.
Conclusion
Whether you hire an interior designer or not is your decision. We hope that this article has shed some light on what the job of a designer implies and their purpose. If you have the time and proper skills there is nothing wrong with researching and doing everything yourself.
Thank you to all the interior designers and decorators that have contributed to this expert roundup! If you learned at least a useful thing from this article, then please share it on social media with your friends and followers.