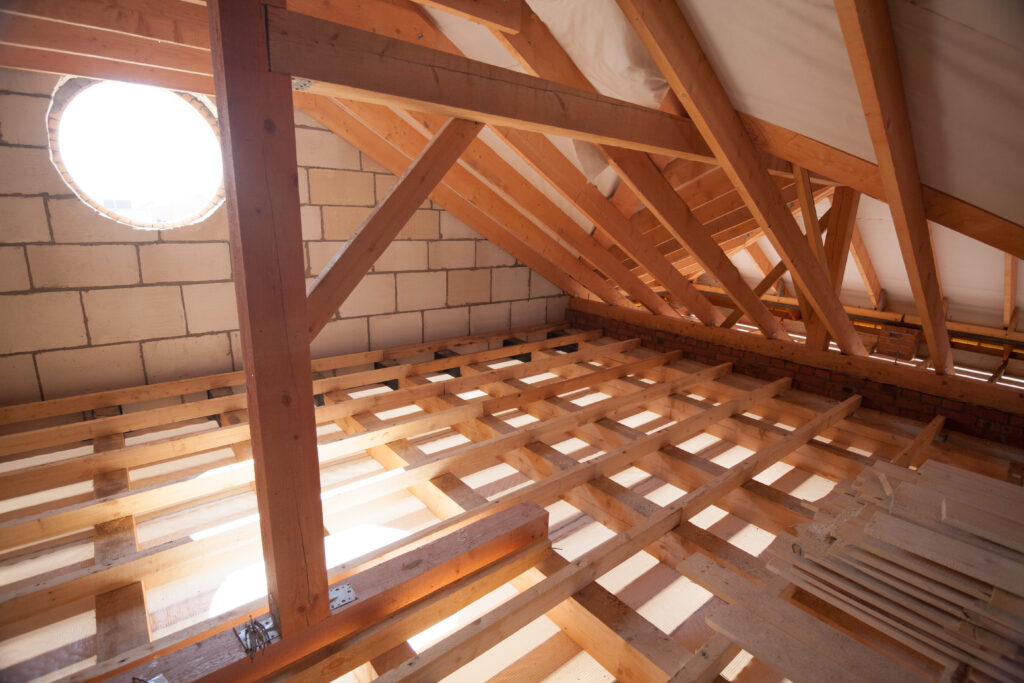 The often-underutilised loft space in many homes offers untapped potential, especially in terms of storage. Boarding your loft not only makes it a safer area to navigate but also transforms it into an invaluable storage space.
Within this guide, we will take you through the steps of loft boarding, offering expert tips, while also delving into different factors such as associated costs and insulation depth.
Let's begin!
Benefits of Loft Boarding
Extra Storage Space: Transforming the loft area into storage provides a solution to the common problem of insufficient storage space in modern homes.
Cost-effective: While there's an associated loft boarding cost, it's an investment that maximises space without the need for more significant renovations or a loft conversion.
No Need for Planning Permission: In most cases, loft boarding is a simple project that doesn't require planning permission.
Increase Property Value: Boarding the loft can boost your home's market value, as potential buyers often see this as an added benefit, enhancing the functional space within the property.
Prevention of Heat Loss: Proper loft boarding, paired with effective insulation, can significantly reduce heat loss, ensuring a warmer home and potentially lowering energy bills.
Preparing for Installation
To install loft boarding, the typical duration ranges between one and two days. While it's feasible for DIY enthusiasts, the complexity of the task is best left to the hands of a professional.
Measure Up: Ascertain the size of your loft area to determine how many loft boards are required. Consider the dimensions of your loft hatch to ensure the boards can fit through.
Tools Needed: Equip yourself with basic tools such as a jigsaw, hammer, screwdrivers, drill, tape measure, pencil, and always ensure you're protected with gloves, knee pads and a dust mask.
Easy Access: If you plan to frequently access the loft, consider installing a pull-down loft ladder and light fittings.
Work Platform: Initially, place a temporary board between the ceiling joists to act as a work platform.
Loft Hatches Vs Board Size
1200mm x 320mm: Suitable for small loft hatches.
2400mm x 600mm: Needs a spacious loft hatch and ample headroom.
2400mm x 1200mm: Less frequently used because of its substantial size.
Types of Loft Boards
Loft boards come in a variety of materials, including chipboard, plywood, and MDF, and are available in different sizes to fit any loft space.
At Materials Market, we stock the following loft boards:
Loft Insulation and Boarding
A loft boarding project provides the perfect opportunity to reevaluate your insulation strategy. The UK government recommends a mineral wool insulation depth of 270mm.
If you already have existing loft insulation, roll it back to access the ceiling joists. After laying down the loft boards, reinstall the insulation layer.
Why Elevate Loft Boards with Loft Legs?
Building regulations emphasise the importance of an insulation depth of 270mm on the loft floor.
Loft legs help raise the boards, ensuring insulation isn't compressed during loft flooring installation, thus adhering to these regulations.
Elevated loft boards also facilitate better ventilation, minimising dampness issues.
Installing Loft Boarding
Installing Loft Legs: Before you begin boarding, install the loft leg system. Loft legs are fixed onto your existing ceiling joists or roof trusses at intervals specified by the manufacturer (typically around one metre apart). Ensure they're level to provide a stable base for your boards.
Stagger the Boards: Lay the loft floor boarding directly onto these supports in a staggered pattern for added strength. Loft panels are typically designed with a tongue and groove construction, facilitating a seamless interlocking between them.
Avoid Obstructions: Always ensure you don't trap electrical cables. Additionally, allow access to any light fittings in the loft.
Secure the Boards: Drill pilot holes along the loft board edge, aligning with the loft legs or ceiling joists below. Then, firmly secure the boards with screws.
Additional Considerations
Organisation: Once you have your loft boarding installed, consider utilising plastic storage crates for an even more organised and dust-free space. This will maximise your loft's usable storage space.
Regulations: While planning permission is often unnecessary for loft boarding, always consult local building regulations if considering a loft conversion.
Cost Factor: The expenses of loft boarding can vary. Using standard loft boards like moisture-resistant chipboard or OSB board is often more economical. The cost of the installation itself will depend on the square metre size of your loft and whether you're looking to board the whole loft space or just a small section of it.
Conclusion
Loft boarding is an innovative solution to enhance the utility of an otherwise neglected space. It's an investment that offers not just additional loft storage but also adds value to your property.
Prioritise safety by wearing protective gear and always seek professional advice when in doubt.