Tidy house, tidy mind: Over half of Brits start DIY and home improvement projects to help mental health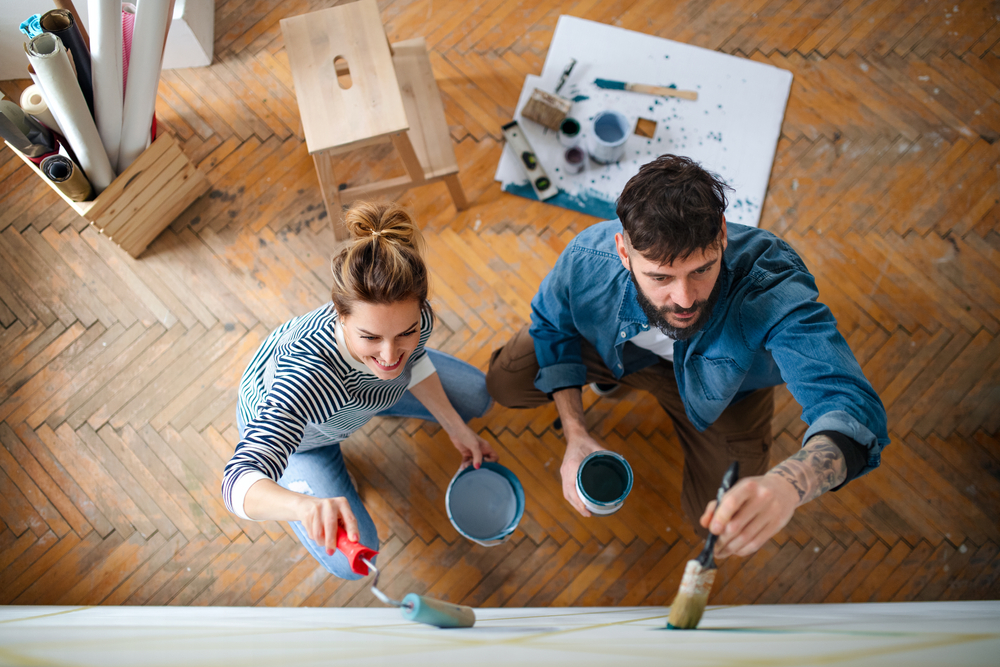 Why, oh why, do we DIY?
That is pretty much the question we asked our customers and the answers were very insightful. Our recent survey aimed to uncover the key motivations for people improving their homes, and it revealed that more than half of British homeowners (54%) carry out home improvement and DIY projects to benefit their overall happiness and mental health!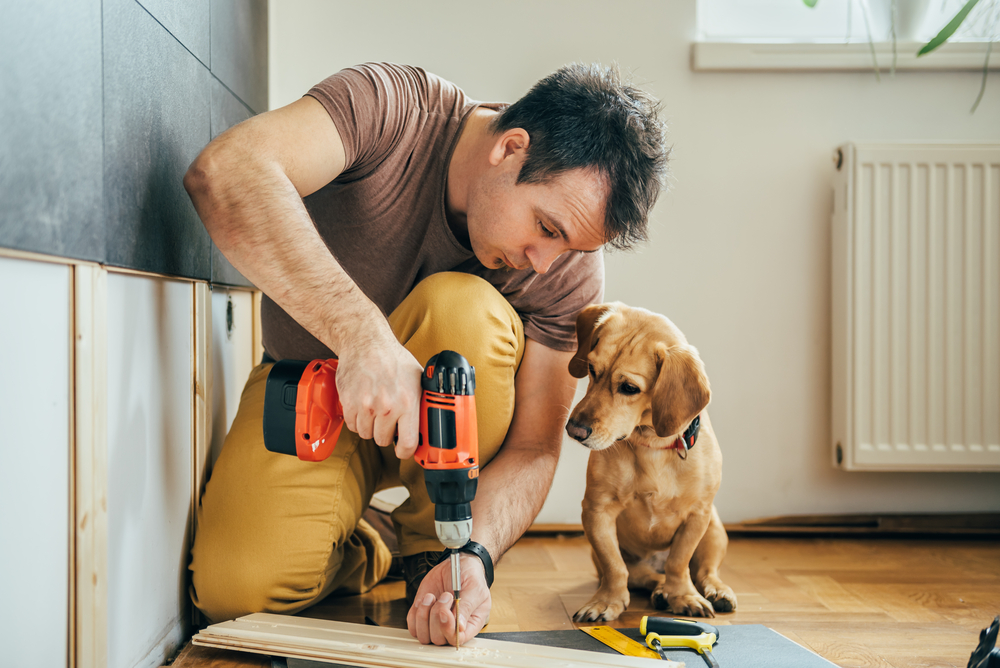 After happiness and mental health, the other top reasons for starting home improvements and DIY projects were to potentially add value to homes (22% cited this reason) and to impress other people (13% admitted this).
Interestingly, almost one in ten people (9%) stated that their projects were started with the hopes of making their homes safer – including installing security systems, fire proofing, extra locks, and lighting outside.
As well as asking our customers what motivated them to start their projects, we also were intrigued to find out a little more about what makes a house a home – what is most important to homeowners across the nation?
Our survey asked respondents across the UK to rate the importance of factors such as having a clean and tidy house and their choice of interior design (from not important at all to very important). 
Results found that Essex tops the list as the most house-proud county in the UK, with almost half of respondents (48%) stating that a clean and tidy home is very important to them. The eastern county is closely followed by Merseyside – where 42% of people stated that a clean and tidy home was very important – and Surrey – where 34% said the same.
The top ten most house-proud counties in the UK are:
Essex
Merseyside
Surrey
Hertfordshire
Durham
Derbyshire
Shropshire
Wiltshire
Bristol
Dorset
Those in Bristol seemed to be the least bothered about cleanliness out of all of the counties in the top 10 list, with just 4% of respondents stating that a clean and tidy home was important to them. Despite this, respondents in the region appear to be especially concerned with the appearance of their homes, with 64% agreeing that having their preferred choice of interior design is important to them. In fact, Bristol comes in second place for this factor, after Essex.
Respondents in Durham were found to have spent the most on their homes over the past year, with 57% of respondents in the county admitting to spending between £2,000 – £3,000, 29% admitting to spending between £1,000 – £2,000 and 11% admitting to spending more than £5,000 on their homes over the past year.
When respondents across the UK were asked what they spend their money on, more than half (52%) stated that they had spent the most on redecorating their home, 26% stated that they had spent the most on remodelling projects such as extensions, 12% said they had spent the most on security systems and 8% spent the most on keeping their homes clean.
 

 

View this guide on Instagram

 
Samuel Hunt, co-founder of MaterialsMarket.com, said, 
"As part of our continual commitment to offering the best customer experience, which includes making sure we are offering products that people are interested in, we wanted to find out what the motivations behind home improvements are. We also wanted to delve deeper into how much people spend and if there are any interesting behaviours that are region-specific.  
"It's safe to say the findings were pretty telling! It's so interesting to learn that people mainly improve their homes for their own happiness and better mental health. It seems that people's homes are their sanctuaries and that the phrase 'tidy house, tidy mind' is really something to live by."