Battle of the Builder's Brew! Best way to make tea revealed (it's never milk first, FYI)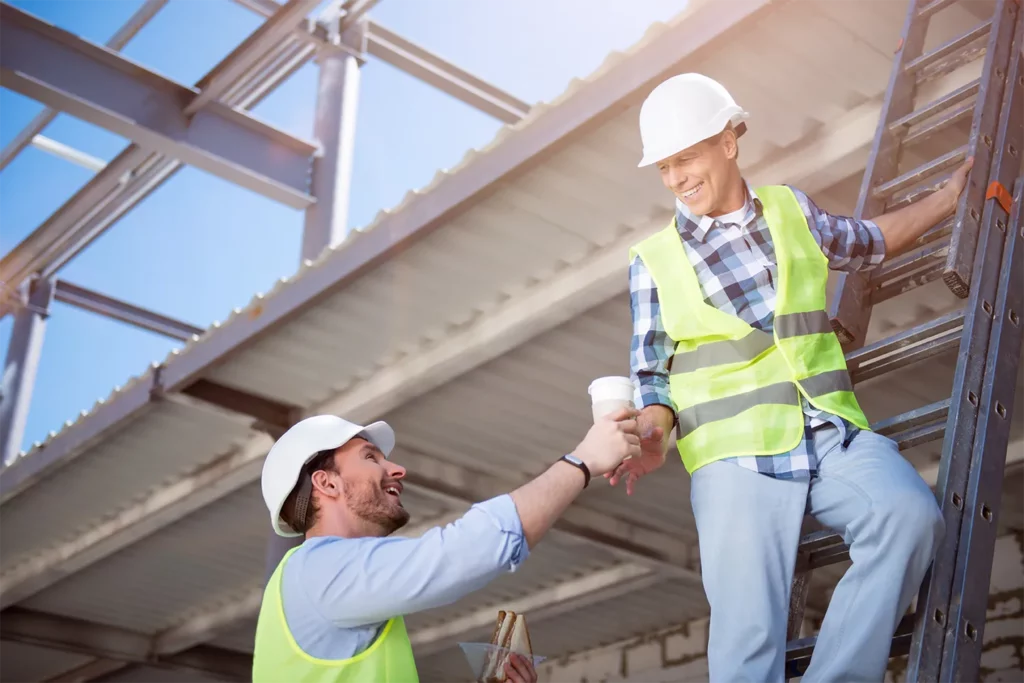 When it comes to the perfect cup of tea, us Brits are a discerning bunch! Nothing gets us more riled up than a poor brew, but what is the right way to make a cup of tea? 
To answer this question, we hired a team of tea connoisseurs to reveal how to make the ultimate 'Builder's Brew'.
The taste test revealed that the winning widely debated making method is 'tea bag first, water second, milk and sugar last', with a whopping 89% of 1,500 Brits confirming that this makes a 'perfect' or 'near to perfect' cup of tea.
According to our experts, the ultimate Builder's Brew making method is as follows:
One tea bag in a mug
Boiling water
Brew for three and a half minutes
Three splashes of whole cow's milk
One sugar
And voila!
The perfect Builder's Brew. 
For those wanting a plant-based alternative, our connoisseurs found that almond milk makes the best cup, followed by oat milk, cashew milk, and unsweetened soya.  
In addition to the method, our tea testers also investigated which popular tea brands taste the best, trialling over fifteen different brands of everyday 'English Breakfast' tea. Our panel scored on things like volume of tea in bags, bag integrity, brewing time, and overall taste. Where brands have both tea bags and instant tea available these were tested simultaneously to determine which format produced the best tasting cup. 
The top 10 brands that make the best cup of tea are:
Yorkshire Tea
Diplomat (Aldi's own brand)
Twinings
PG Tips
Clipper
Teapigs
Pukka
Whittard
Tesco Finest
Tetley
All of the above were in bag form.
We didn't just stop at tea though, because behind every good cup of tea there must be a dunkable biscuit! The top five best types of biscuits for dunking are:
Chocolate chip cookie – 14/15
Ginger nut – 13/15
Rich tea – 12/15
Chocolate digestive – 11/15
Malted milk – 10/15
Chocolate Hobnob – 9.5/15
Custard cream – 9/15
Chocolate Fingers 7/15
Bourbon – 6.5/15
Shortbread – 4/15
Biscuits were scored across three categories – taste before dunking, taste after dunking, and structural integrity post-dunk – with a maximum of five points available in each category for a total of 15 points. Biscuits that featured chocolate in some capacity (full or partial coating/chips) scored well across the board, whereas classics like shortbread did well in structural integrity but fell down on post-dunk taste. 
Samuel Hunt co-founder of MaterialsMarket.com, said,
"Nothing beats a good cuppa, and we've loved launching this study to discover what makes the best 'Builder's Brew'. With so many tea brands, milks, and making methods – which, let's face
it, often causes a bit of a debate – to make the classic drink, none of us really know what is needed to actually make the best cup of tea possible.
"Now Brits don't have to test each tea under the sun, our team of tea connoisseurs have done it for them, trying every method, brand of tea and biscuit to dunk that you could think of. We're confident that we've found the best recipe there is – so if you're a tea lover, please test out our findings and see what you think."
Study methodology
To conduct the study, MaterialsMarket.com hired three 'tea connoisseurs' to test the tea methods, brands, milks and biscuits, who presented their findings and these were judged internally by the team to reveal the ultimate 'Builder's Brew'.
Following the findings, the marketplace surveyed 1,500 Brits to trial making the tea using the preferred method. The majority (89%) confirmed it made a 'perfect' or 'near to perfect'
cup of tea. Three in four (76%) agreed they will continue using the method in the future. Prior to the trial, two thirds of Brits (66%) stated that they thought they made the best cup of tea, and nearly all of those (80%) later admitted they preferred the tea connoisseur's recommendation.
A 'Builder's Brew' is known to be a strong, sweet tea made with cows' milk and often multiple teaspoons of sugar.* As its customer base is primarily tradesmen, the marketplace wants to enhance its on-site content and give its users insights on how they can make the best beverage whilst at work.