A Beginner's Journey: Installing Flooring Plywood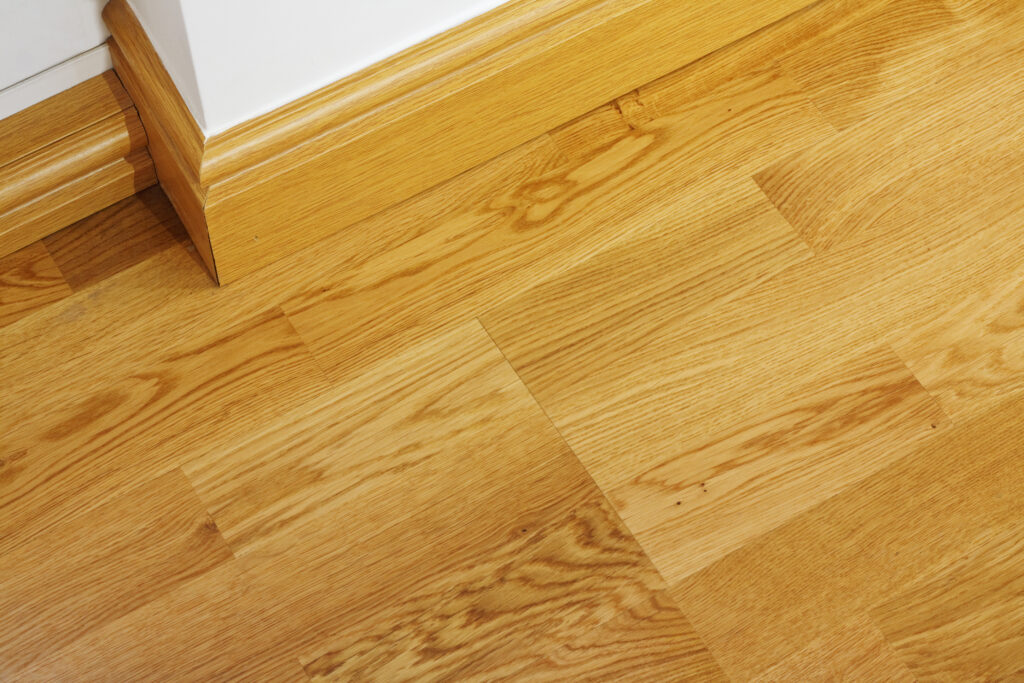 Embracing a home renovation project, especially one as substantial as installing a new floor, can be both thrilling and challenging. Amidst the plethora of flooring choices, one emerges as a compelling choice for the DIY aficionado – plywood. Affordable, sustainable, and boasting a unique aesthetic charm, flooring with plywood is a project well within the reach of a motivated homeowner.
In this detailed DIY guide, we will walk you through the entire process of plywood flooring – from material selection to installation, making your home improvement journey a rewarding one.
Selecting the Optimal Plywood for Your Flooring
When it comes to flooring with plywood, your choice of material becomes paramount. It's essential to select a plywood variant that offers durability, aesthetic appeal, and fits the specific requirements of your room.
Marine Plywood: Recognised as the strongest of its kind, marine plywood offers excellent resistance against moisture and is a perfect choice for damp spaces like bathrooms and basements. This plywood variant is known for its high durability and superior performance under challenging conditions.
Hardwood Plywood: Valued for its inherent strength and visual appeal, hardwood plywood makes a compelling choice for flooring. It handles daily wear exceptionally well and is available in an assortment of finishes that can harmonise with your decor.
Tongue and Groove Plywood: This type of plywood features interlocking edges, which give the floor a seamless appearance when installed. The added strength due to the locking mechanism makes tongue and groove plywood ideal for areas that witness high foot traffic.
Preparatory Steps for Your Plywood and Area
Once you've selected the appropriate plywood for your project, the next step is to prepare it for installation. To ensure your plywood remains undistorted and doesn't shrink post-installation, it's crucial to acclimatise it to your room's humidity levels. Ensure that the plywood rests in the room it will be installed in for at least 48 hours before beginning your work.
In addition, inspect the subfloor to ensure it's clean, dry, and level. Rectify any unevenness before moving ahead, as it can pose difficulties during the installation process.
Laying Down Your Plywood Flooring
The heart of the plywood flooring process lies in accurate measuring and cutting of the plywood sheets. To improve stability and create a pleasing visual effect, remember to stagger the plywood seams as you lay them out.
Once you've arranged the plywood, secure it to the subfloor using an appropriate adhesive and screws specifically designed for flooring with plywood.
When the plywood is firmly in place, it's time to sand the surface. Start with a coarse sandpaper and incrementally move towards finer grades for a perfectly smooth finish.
The Final Touches
The last step of your plywood flooring journey involves applying the finishing touches. Depending on your preference, you can either stain the plywood to mimic traditional hardwood floors or retain its natural appearance with a clear sealant for a more modern aesthetic.
Ensure you apply several layers of your chosen finish, lightly sanding the surface between each coat. This ensures a durable surface that can withstand regular use.
Conclusion
Taking up a plywood flooring project is not just cost-effective and sustainable, but also a matter of pride. With meticulous planning, the correct tools, and a good amount of dedication, you can endow your home with an attractive plywood floor. So why wait? Embark on your DIY journey today!
We trust this guide has equipped you with the knowledge and confidence to undertake your plywood flooring project. The team at Materials Market is always ready to assist you with any queries or provide further advice.