40+ Reasons Why You Should Buy A Sustainable, Energy-Efficient Home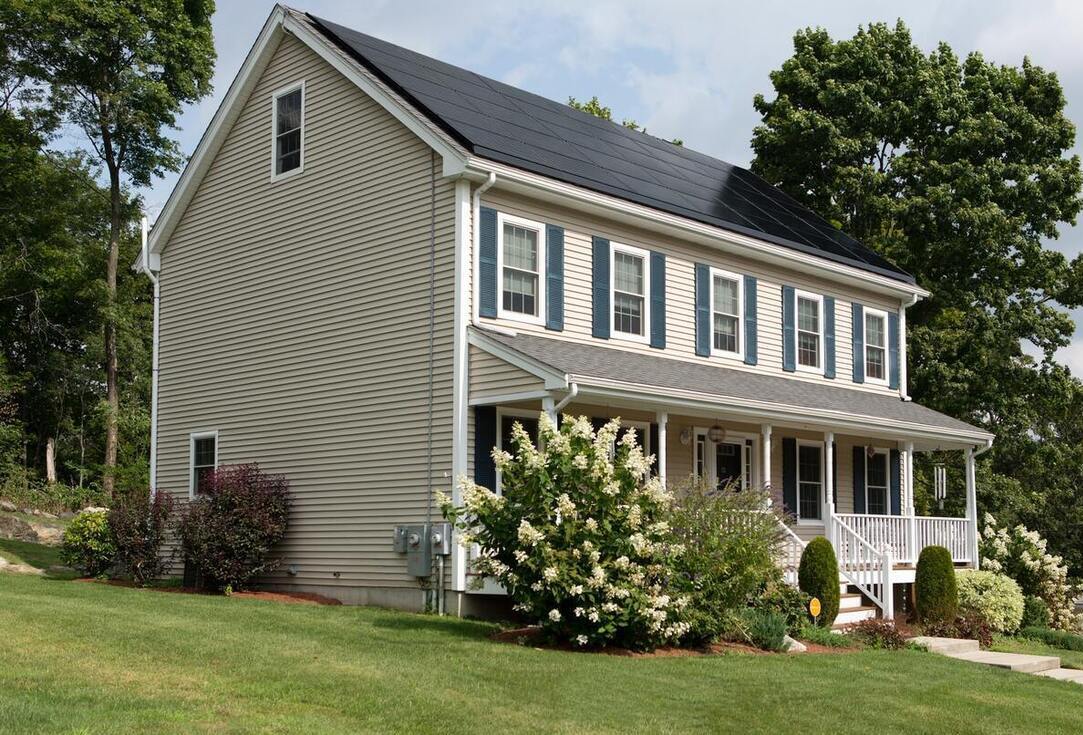 Buying a sustainable, energy-efficient home has become a new real estate trend. Some people are interested in long-term, eco-friendly investments while others are worried because of the rising prices of utilities.
The world's mission to improve air quality and cut waste is at an all-time high. With continual improvements being made to create more sustainable building materials, now is the perfect time to consider buying a green home.
By investing in properties that were built using things like solar panels, heat pumps, insulation tech, and renewable energy, homeowners aren't only helping the environment, they're helping their bank account too.
Savings on utilities can add up, especially in a large home, and especially in a warm climate. Most new homes are incredibly energy efficient and cost way less to heat and cool, than older homes with little to no insulation, and single-paned, leaky windows.
We wanted to make an extensive list of all the advantages that green homes offer. We decided to not limit this article only to our experience and personal opinions so we reached out to 40 real estate professionals and asked them the following question:
What are the benefits of buying a sustainable, energy-efficient home?
Keep reading to see what they had to say.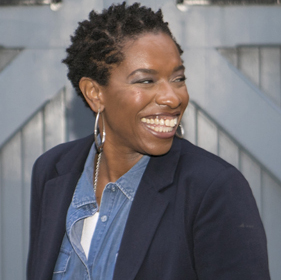 There has been a gradual shift, roughly an increase of 30%, in-home buyers' interest in a sustainable, energy-efficient home in recent years.
The builder possibly constructed a sustainable, energy-efficient home with recycling and deconstruction of the original structure, non-toxic finishes on flooring and cabinetry, a rainwater collection system, lots of natural light, a radiant floor heating system, solar panels, etc., edible landscaping, high-efficiency windows and more.
The above features are home free of toxins with better indoor air quality, energy savings, tax savings via energy-efficient tax credits, water conservation, and producing and growing your vegetables and fruits. So let's dive into each benefit.
1. Toxin-Free – it can reduce or eliminate toxins in the home by installing radon abatement systems, lead-free paint, and non-toxic cleaning products to avoid lead paint poisoning, cancer, asthma, and other illnesses.
2. Energy Savings – with solar panels, you can significantly reduce your energy bill and, in some instances, eliminate it.
3. Energy-Efficient Tax Credits – search the database for state incentives for renewable and efficiency credits at dsireusa.org
4. Healthy Eating – edible landscaping is great for producing and growing vegetables and fruits for a healthier lifestyle. Also, considering inflation and the demands on the supply chain, it's the perfect time to create your outdoor space for edible production.
How do you purchase or find such a home? I recommend you seek out a green-focused builder or a GREEN Certified Realtor, like myself, that can help you navigate finding the best home to fit the needs of you and your family.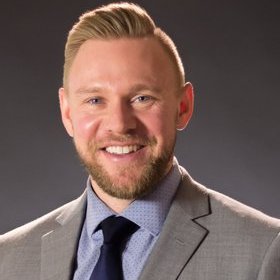 Sustainable and energy-efficient homes offer a variety of benefits to homeowners. The first, and maybe most obvious, is that you will save on your utility bills. Having a well-insulated home can keep those heat bills down in the winter, especially if you are living in a colder climate.
While my 100+ year home has loads of charm and character, I had an insulation company come and do an airflow study that basically said to me that my "front door was open all of the time." So, if you are trying to save a little money in the long run, an energy-efficient home is a great investment.
The next big benefit of an energy-efficient home is comfort. Nobody likes cold feet and a drafty house in the winter. A well-insulated home is quieter, cozier, and more enjoyable.
Finally, with a sustainable home, you get peace of mind. Living in a sustainable home often ensures you are living in a home with higher-quality materials. You can sleep soundly at night knowing that your dollars are a good value.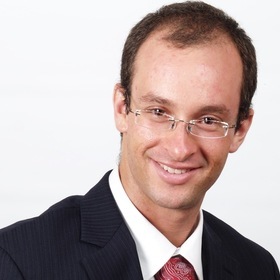 The biggest benefit of buying a sustainable, energy-efficient home is the compounding effects. By this, I mean that there are plenty of long-term benefits and the longer you live in your home the more you experience them. This is the opposite of most homes.
Usually, the longer you live in your home the more maintenance it needs. However, living in an energy-efficient home allows you to tap into lower operating costs, a higher resale value, and reduced environmental impact. The best part? All of these benefits compound over time!
For example, let's say that an energy-efficient home saves you $400/month in operating costs compared to a traditional home. This is approximately $4,800 saved every year. If you plan to live in the home for 30 years, you're on track to save $144,000. This is roughly the cost of a college tuition.
Marvin Magasura – What Removals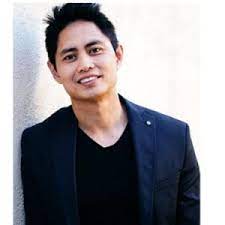 The benefits of a sustainable home go beyond just saving money and protecting the environment. A well-designed, energy-efficient home will also make your life easier. It saves you time and money and helps protect our planet for future generations.
Benefits:
1. Natural temperature control
A house built with eco-friendly principles, insulation tech, and design can keep you warm in winter and cool in the hot, sticky summers if you have enough trees and greenery around and align its position with a compass and landscape in the area.
2. Efficient water and power usage
Eco homes are smart homes and smart stands for using wastewater and reducing energy bills. Taking advantage of natural lighting cuts the need for bulbs doing it for you.
3. Less cost on building materials
Most eco resources in construction come at a far better price than conventional materials. There are just far fewer people in demand.
4. Less upkeep and more personal time
With the right setup, you could spend less time on cleaning, as smart interiors reduce currents flowing through a property and thus reduce dust and pollutants coming in.
5. Health and wellbeing
Organic and chemical-free building materials lead to better air quality, better mental, physical, emotional, and spiritual health. It also helps reduce allergies and asthma and improves air quality.
6. Lower carbon footprint
Ultimately, efficiency makes an impact on how much carbon enters the atmosphere.
7. Climbing real-estate value
Eco is getting pricey by the day. A sustainable home can sell way above your regular building.
8. Tax and legal incentives
Just like electric vehicles, you could draw further benefits from an eco-friendly home.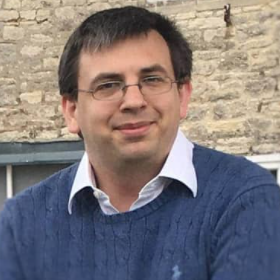 As we become more ecologically conscious, more people are looking at changing how they live, starting with their property. By investing in a sustainable, energy-efficient home, you lower your impact on the limited natural resources and reduce your carbon footprint.
But it's more than that. As every small change has a profound impact on our lives and the life of the property. For example, adding solar panels to a home might require a large investment. However, it helps us generate cheap energy and lessen our reliance on fossil fuels.
If all of us made some simple changes, such as installing a heat pump, using brown water in our toilets, and adding solar panels, we'd be able to create a more sustainable world.
Another feature rarely mentioned is Home Automation, which can help reduce energy spending in multiple ways. These include monitoring usage, enabling you to turn on/off individual radiators remotely, and creating preset sequences that only run under certain conditions.
Of course, if you can buy a property with these features already in place then you're on to a winner, even if the price is slightly higher than you'd expect to pay. You'll notice a difference in how the place feels and in the bills you'll end up paying.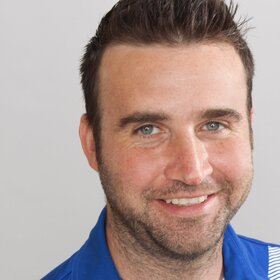 A LEED (Leadership in Energy and Environmental Design) certified home passes a point-based evaluation process to quantify how environmentally a home is constructed. Of course, energy and sustainability are a key part of the point ranking system.
On average a LEED-certified home uses 30% – 60% less than a comparable home built to meet the standards of the International Energy Conservation Code.
The reduced energy consumption obviously translates to reduced utility bills but insurance carriers also recognize the superior construction of LEED-certified homes and charge customers a reduced premium.
In addition, the resale of your home will command a premium over other similar non-certified homes that don't offer this environmentally friendly certification.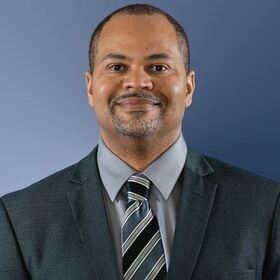 An energy-efficient home is in high demand as it leads toward sustainable living. Such properties can help guarantee an immediate return on your investment.
For example, a sustainable home would have to incur a higher cost, as it's not classified as a standard property which means that "above code' modifications would have to be implemented.
This means that such houses would have lower mortgage costs meaning that there would be a reduction in the quarterly utility expenses. Personalizing a property to suit your energy requirements can help skyrocket savings.
This is usually greater than the mortgage expense that you otherwise incur on a standard property. It would help improve the valuation of your house, with a positive cash flow from the very beginning.
Another benefit of buying a sustainable property would be that they have lower operating expenses. You would have to incur fewer expenses on the house's maintenance than existing properties on the market.
For example, when compared in terms of square footage, an energy-efficient home would cost you fewer bucks than others in the market.
Sustainable houses would be more efficient than homes built as per the 1993 Model Energy Code and 2006 International Energy Efficiency Code simultaneously. The lower expenses are associated with improved HVAC systems, air filtration, and water efficiency.
Lauren Salz – Sealed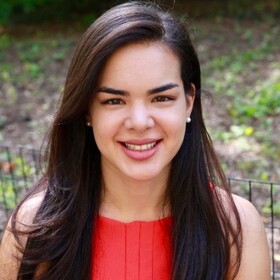 Simply stated, an energy-efficient home will not waste energy. An energy-efficient home is more comfortable, healthier, reduces energy waste, and shrinks the home's carbon footprint. Older, poorly-sealed and poorly-insulated homes tend to be drafty in winter and stuffy in the summer.
An impactful way in which consumers can reduce their carbon footprint is to scale back or eliminate their home's carbon emissions. Residential energy use accounts for around 20% of U.S. greenhouse gas (GHG) emissions, and many homes emit more carbon annually than an average car.
Thanks to electric amenities like heat pumps, high-performance insulation, and next generation HVAC, homeowners can enjoy improved indoor air quality thanks to the elimination of fossil fuels from appliances.
With built-in air filtering, heat pumps keep the air inside healthy and fresh while they cool or heat the home (unlike oil or natural gas furnaces, heat pumps do both).
A 2020 RMI literature review concluded that gas appliances expose homeowners to pollution that would be deemed illegal under national outdoor air quality standards.
Energy-efficient homes are in high demand. For example, a recent Pearl Research study found that Pearl Certified homes still commanded an additional 4.9% average premium boost.
John Oppermann – Avenue 8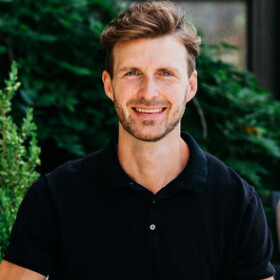 In addition to the obvious benefits like reducing one's environmental footprint, lowering operating costs, and increasing property value, a major benefit of having a sustainable home is maximizing your resilience to external disruptions.
People are more aware than ever before of potential disruptions in their day-to-day lives from climate change which increases the chances of rising water levels, increasingly powerful storms, and heatwaves. All of these can result in an increased frequency of power outages.
Geothermal energy, solar panels, and building designs that dramatically reduce your reliance on energy for heating and cooling, sometimes by up to 90 percent, are all sustainable home features that I have seen buyers increasingly look for in their new home search that could help maintain business as usual and maintain the safety and stability of your home.
Another benefit of buying sustainable houses is the health and wellness features. Many more sustainable homes can also offer residents better air quality, better light quality, and less exposure to toxic materials. Of particular interest lately is air quality.
In the COVID era, air quality has understandably been top of mind for many people.
I have noticed increasing interest in homes that passively heat and cool the home through constant inward and outward flows of fresh air. This kind of design has the dual benefit of reducing energy usage and also providing a constant supply of fresh high-quality air.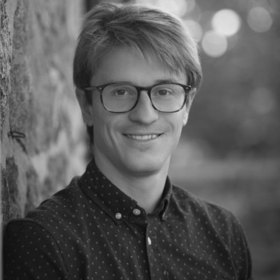 Aside from the environmental consciousness, energy-efficient properties save money over time. Think of the upgrades as an upfront investment.
Solar panels provide reduced electricity costs and the potential for tax credits. Additionally, many prospective buyers seek environmentally efficient homes.
Local state or municipal governments may provide subsidies to retrofit a property. I also suggest to clients call a local official to inquire.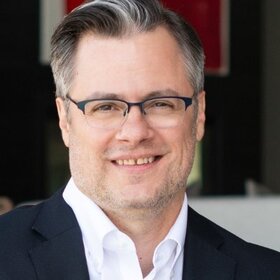 The obvious: energy-efficient homes save homeowners money and make the home more comfortable. Energy-efficient houses may move the needle on resale value and could reduce the number of days it sits on the market as upgraded homes are more desirable.
Here's something less obvious: energy-efficient homes are more durable – the construction materials are better and help mitigate the effects of moisture.
Energy-efficient materials (concrete forms, blown cellulose, sealant, double or triple-paned windows, etc.) hold up better against storms, fires, and insects. Keeping the weather out lowers the chances of rot and mildew setting in, both of which are the enemy of wood and drywall.
Air quality is another big bonus. Modern HVAC systems that bring filtered fresh air into the home and expel stale air make breathing easier, a critical feature for folks with respiratory ailments.
Matt Woods – SOLD
Buying a sustainable, energy-efficient home has long-lasting benefits.
For example, a house with solar panels might have a higher purchase price, but the money you'll save on your electricity bill will more than make up for that, not to mention the measures you're taking to protect the environment.
The benefits of buying a sustainable home hugely outweigh what you may have to pay upfront.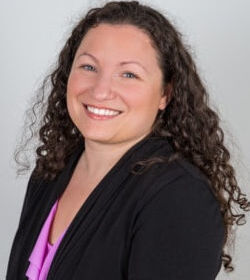 First, and most obviously, there are the financial benefits. Your utility costs will be significantly lower thanks to lower power and water consumption.
Second, it makes your home easier to sell once you decide to sell it in the future. Given the urgency of climate change, sustainable and energy-efficient homes are the future of homes in America.
Lastly, energy-efficient homes are generally built with higher-quality materials and to better building standards.
For example, older homes that are less efficient and sustainable tend to have lead-based paint and asbestos, two things that are big health hazards to homeowners.
Energy-efficient homes don't contain such harmful materials and are, therefore, better for your health.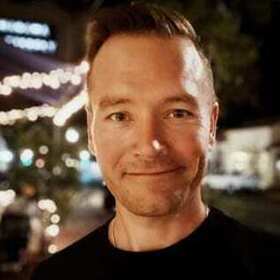 Durability is one of the primary reasons an individual wants to buy an energy-efficient home.
The major benefit of investing in such a property is that they are long-lasting and can survive for years to come. This means that the home would constitute features that can withstand extreme changes in weather conditions such as a hurricane or even a sandstorm.
A sustainable home would be a wise buying decision as one wouldn't have to spend time and effort on renovations; this would reduce gas emissions as fewer resources are wasted.
Improved indoor air quality is another reason why one should buy an energy-efficient home. When constructing such a house, builders carefully choose only environmentally friendly materials such as paints and adhesives.
The fewer emissions would help improve the air quality of your living space which has countless health benefits.
Kerry Sherin – Ownerly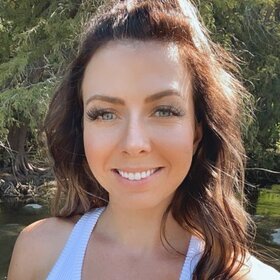 Going green and making our homes eco-friendly is a great way to protect the environment. The benefits of living sustainably in an energy-efficient home are numerous as well.
1. Fight climate change. Design, construction techniques, and technologies that go into a zero energy home result in a house that emits net-zero carbon dioxide emissions. As a result, your home does not contribute to climate change.
2. Reduce your homeownership costs. There are no energy bills associated with an energy-efficient home, aside from a small monthly hook-up fee. Therefore, your home will cost less to own from the first day. It is an amount of money that can be put back into your pocket every month instead of going to the utility company.
3. Protect yourself from rising energy costs. Energy prices always fluctuate and tend to increase year after year. In an energy-efficient home, you pay the same amount over time – zero or near zero – as you generate all the energy you require on-site.
4. Reduce your water bills. Energy-efficient homes feature water and energy-saving appliances such as dishwashers, washing machines, and toilets, as well as water sense controls installed on faucets and showers to conserve water and energy.
5. Instant hot water. Most zero energy homes conserve hot water by centralizing the hot water heater or by using an energy-efficient circulating hot water system. You will also save on your water bill since you receive almost instant hot water for your shower.
6. Improve your health. An energy-efficient home is constructed with non-toxic finishes, materials, and surfaces, and utilizes advanced fresh air systems. The result is a healthier environment to live in.
7. Property value increases. There has been an increasing trend in green building that has spilled over into market value, for home buyers. Recent industry studies suggest that green homes result in higher resale values, across the nation. As a result, green homes are selling much faster than their conventional counterparts since many buyers view sustainable features as must-haves.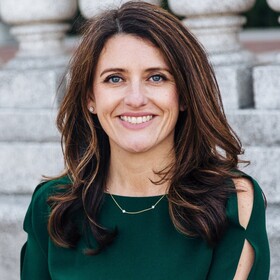 There are numerous benefits to property owners who invest in energy-efficient homes. Having a house that has a well-insulated building envelope, high-efficiency appliances, and onsite power generation systems offers owners comfort, improved health, and lower operating costs.
As the recent conflict in Ukraine has shown us, global geopolitical conflict can lead to unexpected increases in basic energy costs. Not only do energy-efficient homes help protect homeowners from unanticipated energy costs but they can also add to the resale value of the property.
There are a wide range of projects homeowners can undertake to improve the efficiency of their homes from adding smart thermostats to performing energy audits, to installing solar power systems.
The range of costs for each project varies from low/no-cost to thousands of dollars, and the long-term efficiency benefits tend to correlate with the cost and complexity of each project.
Many utility companies offer free energy auditing services which can identify beneficial projects and help prioritize which projects will yield the greatest savings.
This is often the best place to start for homeowners who are interested in improving home efficiency and comfort while concurrently reducing operating expenses.
Diaswati Mardiasmo – PRD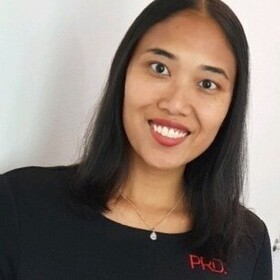 There are many benefits to purchasing a sustainable, energy-efficient home; both in the short term (immediate) and long term (for example when you are wanting to re-sell the property).
In the short term, there are multiple benefits: financial, environmental, physical health, and mental health. Financially having a sustainable, energy-efficient home can: reduce your utility (energy) bills, protect yourself from rising power/energy costs, and potentially conserve maintenance expenses (due to well insulated and better ventilation mechanisms reduce moisture in the house, thus fewer chances of mold).
From a health perspective, a house with higher efficiency ratings tends to have fewer humidity problems and tends to suffer less from irregular room temperatures and cold floors. This results in fewer foul odors and the widespread of potentially harmful contaminants, creating a more comfortable home.
And lastly of course you are contributing positively to reducing gas emissions.
In 2016 homes accounted for approximately 19% of national greenhouse gas emissions, and by investing in a more energy-efficient home the average family may cut its energy use by 25-30%.
In the long term, you can benefit from higher capital growth. Multiple research suggests that energy-efficient homes often sell for a higher price than ordinary homes with equivalent amenities and that private properties with green certificates sell for a higher price than comparable homes in the region.
There is also early research, a zero-carbon study commissioned by Sustainability Victoria, that suggests up-front investment in sustainable features could allow for faster mortgage repayment through energy and water savings, where you re-direct those costs towards your offset mortgage account.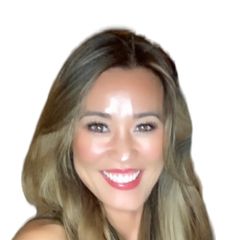 Sustainable, energy-efficient homes are much more durable and will save you thousands of dollars over the life of your home.
These houses last longer than homes not built with efficiency because they come with the industry's best and most scientifically advanced materials and building techniques.
You'll spend less money on maintenance over time with the use of long-lasting, recycled materials and sustainable design features.
Sustainable, energy-smart homes are 40-60% more efficient than existing homes not built with efficiency, lowering your utility bills by reducing electricity, heating, cooling, and water usage.
You also receive additional federal and state tax credits. These selling points increase your property value and will sell your home much faster than non-efficient homes.
Ryan Fitzgerald – UpHomes
Buying a sustainable, energy-efficient home can save you money in the run because it can reduce heating and cooling costs. A sustainable home costs less to run than others! Buying an energy-efficient home will most likely require a slightly bigger mortgage but you can recoup the money in several ways.
Not only will you have lower utility bills, but energy-efficient homes also send to sell faster and at a higher price. Energy-efficient homes are also usually comfier because they have specialized designs.
For example, contractors will "right-size" your HVAC system, to help ensure that your home stays between a certain temperature and humidity level. During a power outage, an energy-efficient home would also stay warmer. The temperature in your home would not drop as fast as it would in a home that is not energy-efficient.
Another benefit to buying an energy-efficient home is that you reduce environmental impact. Something small such as buying a sustainable home can make a real impact. Choosing an energy-efficient home can also have a positive impact on your health.
Traditional homes are powered by fossil fuels which can cause issues with the respiratory, circulatory, and nervous systems in the long-term.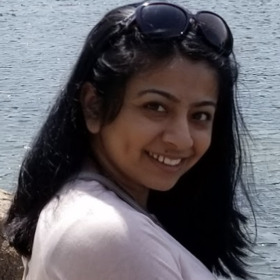 There are many benefits of buying a sustainable, energy-efficient home. Some of these benefits include:
1. Lower Energy Bills
One of the many benefits of buying a sustainable, energy-efficient home is lower energy bills. Sustainable homes are designed and built to be more energy-efficient, so you can significantly save on your energy costs each month. This is a major benefit, especially if you are on a tight budget or are trying to spend less.
2. Increased Home Value
Making a home sustainable and energy-efficient can increase its value because it is more efficient and uses less energy. This means that the home will cost less to operate and maintain, adding value to the home. In addition, a sustainable and energy-efficient home is better for the environment, which can also be a selling point for many buyers.
3. Reduced Environmental Impact
Using less energy, sustainable, energy-efficient homes have a smaller environmental footprint. This can help you reduce your carbon emissions and do your part to protect the environment.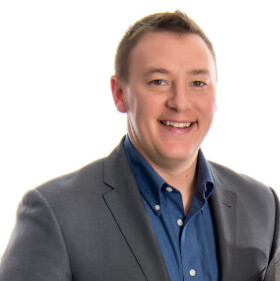 1. Reduce operating costs
25% of the utility costs can be saved with the use of energy-efficient homes which could amount to as high as $2,300 or even more per year.
High-efficiency equipment, better degrees of insulation, reduced air leakage, high-performance windows, energy-efficient lighting, passive solar, thermal mass, daylighting, integration of renewable energy, and other approaches are used to build green homes with energy-saving characteristics.
Moreover, if you can use renewable energy in your household it will not only decrease your fuel expenses and consumption rate but also your carbon footprint in one fell swoop.
2. Providing a fresh mind and happy soul
Sustainable homes provide protection against climate change and preserve natural resources for future generations. When you can save your energy cost and at the same time no tension for your home's condition, you will feel relief and more cheerful.
Amazing indoor air quality, excellent ventilation, reduced respiratory and immune system distress and better daylight views will make each and every day of a homeowner worth enjoying. They also secure bragging rights and enjoy general peace of mind.
Sustainable homes provide benefits to both the environment and one's individual life. Apart from providing enhanced health benefits, homeowners really enjoy all the cool features associated with it.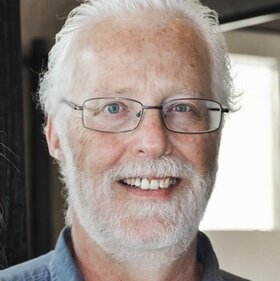 Living in Las Vegas means HOT summers where utility bills are high. There are times when the power company asks for power-consuming features in a home to be turned off due to strains on the power grid. Homes with pools add to energy consumption that many cities don't experience.
An advantage of living in Las Vegas is that 3/4 of all housing has been built in the last 25 years. Homes are built to be energy efficient and good for the planet. Energy-saving, water-efficient, and smart home features are in most new homes.
The benefits our homeowners enjoy most are when they experience continuous comfort levels with no effort and low utility bills. Standard new home features include radiant roof barriers and Low-E windows.
A radiant barrier blocks heat from entering the attic through the roof and Low-E windows reflect heat out and keep coolness in at the same time.
In the winter Low-E windows do the opposite, they reflect cold and keep warmth in. These 2 features mean your house doesn't get extremely hot or cold and that reduces energy consumption year-round.
Smaller windows, lower ceilings, ceiling fans, and tankless water heaters also add in lowering energy costs. Balanced HVAC systems also make a difference in energy consumption and utility savings. Energy Star certified appliances also help the planet. Small features add up to making a difference.
Living in the land of sunshine also means that solar energy is a fabulous option for homeowners. Homes with solar are connected to the grid and are also able to sell their excess solar power to the power company every day. This program creates a profit scenario for most solar owners. New home builders are building energy-certified homes as their basic home and some subdivisions build every home with solar.
New homeowners know they are being energy conscious while being good to the planet.
Besides everyday living, there is a sustainability factor that is attractive. The world has an "unknown future" and being self-sufficient is greatly appealing to my clients.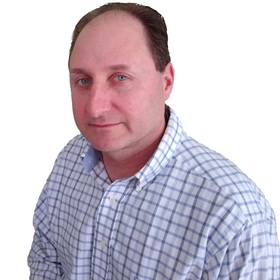 There are two major benefits when purchasing an energy-efficient home. First, you will enjoy the monthly energy savings versus a home that is not energy efficient. In a time of rising energy costs, having a home that consumes less energy is a good thing.
Second, an energy-efficient home adds value when you are looking to sell. Market the home as being energy efficient and provide actual energy costs vs other homes to justify asking for a higher sales price for the home.
Next, there is an FHA energy-efficient mortgage program that allows home buyers to purchase a home and borrow the money needed to make the home energy efficient. This could happen by upgrading the furnace and air conditioning unit or even adding insulation.
The program requires the homeowner to put together a plan for the home and will allow them to borrow up to 5% (capped at $8,000) to make the upgrades in the home.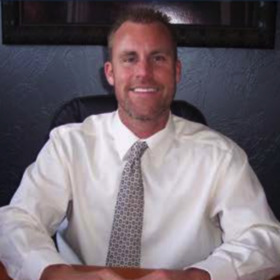 Every client considers several aspects while buying a property. Some homebuyers prefer a sustainable home since it may provide them with a slew of advantages. As a real estate specialist, I've seen purchasers acquire a sustainable home, and I can tell you that it's a great investment.
A sustainable home benefits both you as a homeowner and our mother earth. It provides increased satisfaction by improved insulation and consistent temperature inside the home.
Also, people can breathe more freely and effectively. The concept is that it does not utilize any dangerous chemicals, which is beneficial for children's respiration.
Aside from being environmentally friendly, I can promise you that these kinds of homes are long-lasting due to the materials used. On top of that, every owner of these homes will undoubtedly save money on things like electric bills.
Today's houses are more about their overall usefulness for the people who will live there than about their interior design. Many people are investing in these types of homes nowadays because they believe the benefits outweigh the disadvantages.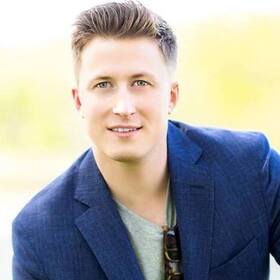 Here are some of the primary benefits of buying an energy-efficient home:
1. Lower utility bills. When you don't consume as much energy as you do in a regular home, you'll see a reduction in your utility bills. Whether you're paying for gas or electricity, you'll substantially reduce your monthly bill by adopting a more sustainable lifestyle.
2. More comfort. Properties with lower energy efficiency ratings are notoriously difficult to keep comfortable, especially in terms of indoor temperatures. With an energy-efficient home, heat is easily trapped in winter to allow fresh air in throughout the summer.
3. Cheaper home insurance. Many people don't know that the energy efficiency of your home impacts insurance prices as well. Many companies offer discounts to homeowners who have energy-efficient windows, doors, and appliances.
4. Higher value. If you're thinking of selling your property, you'll likely get a higher price if it's energy-efficient. Today's consumers are very environmentally conscious, so they seek such homes. Property companies build environmentally friendly properties for this exact reason; to maximize the resale value and attract more buyers.
Today, the market changes rapidly and conventionally-built properties have gradually taken a step back to make place for cutting-edge market offers that implement sustainable, energy-efficient, and innovative technologies. Here are the benefits we perceive when renovating old properties:
Having a house or flat that had extensive internal and external insulation can heavily raise the price, especially in areas where temperatures drop way below zero or the weather stays chilly longer which directly affects your energy bills.
The same applies to smart and more efficient heating, and water filters Properties that are designed, or at the least, renovated with low operational costs and bills, and higher valuation in case you need a mortgage.
But money, valuations, and savings are far from all to a sustainable and energy-efficient home, as comfort is the next benefit to such abodes. Warmth and living with the least possible negative impact on the environment is a recipe for a healthier and happier life.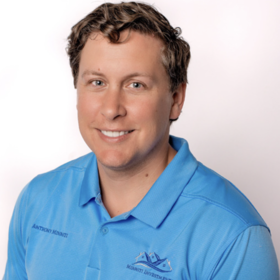 Sustainable, energy-efficient homes are all the rage nowadays, and rightfully so. There are a lot of benefits to buying such a home. One of the most important benefits that attract buyers is cost savings.
Energy-efficient homes help keep the heat or cold trapped in, so you don't need to use the air conditioner as much every season. This helps reduce your fuel consumption so you can save more on your monthly utility bills.
If you're using renewable energy resources such as solar power, you can decrease your electricity bill even further.
Another great benefit of sustainable homes is the improved air quality. Sustainable homes aren't built with materials that have toxic components, such as paints or adhesives. This ensures that there aren't any vapors of harmful chemicals inside your house.
The air you breathe is going to be of much better quality than in a traditional home. Sustainable homes also have better ventilation systems that use UV to filter your breathable air. This isn't just healthier for the environment but also for you and your family.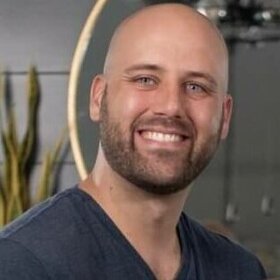 1. Sustainable Homes are Energy and Water Efficient
How about lowering your utility bills and possibly being able to "live off the grid"? Green building approaches greatly reduce reliance on nonrenewable energy sources, which are costly and big polluters of the environment. Green home construction prioritizes energy efficiency.
Solar panels, closed foam insulation, sealed attics, low-emissivity windows, innovative frame techniques, and energy-efficient heat pumps are just a few of the features. As a homeowner, your costs are decreased as your heating and cooling requirements are reduced.
In terms of water consumption, sustainable dwellings aid in the preservation of resources for future generations. You may rest assured that you're conserving natural resources by employing efficient plumbing to reduce waste, high-efficiency appliances, and modern irrigation systems.
2. Low Operating Costs
Operating expenses of sustainable homes should be decreased as a result of construction practices that ensure optimal use of water and energy. Improved lighting, solar heating, and environmentally friendly lighting are just a few of the cost-cutting choices.
Greenhouses are also long-lasting. Because of the use of long-lasting, recycled materials and sustainable design in features, you'll spend less money on maintenance over time.
After all, the definition of sustainability is "something that lasts," which is fantastic news for the longevity of your custom home.
3. Reduced Environmental Footprint
Building long-lasting dwellings minimize your environmental impact significantly. Consider the straightforward process of replacing carpet or decking every few years.
The old material must be discarded, adding to landfill waste, while new material must be sourced, processed, shipped, and installed.
From the beginning of construction, green homes provide sustainable alternatives. Building procedures reduce waste and recycle materials, allowing for more efficient usage.
Sustainable homes also lower emissions that contribute to climate change because they are created with the goal of minimizing energy consumption.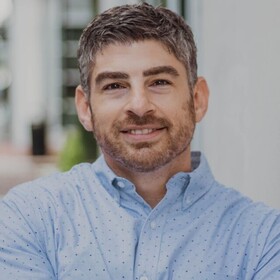 Because sustainable building practices aren't exactly mainstream, especially for residential homes, one of the hardest parts of finding a home like this is simply getting it built.
If you find one for sale, it's going to be very much worth the price not only in terms of saving on energy costs in the long run but also in the work that would go into finding contractors for these kinds of projects.
Sustainable homes have one other big source of savings beyond those you'll see on your energy bills: maintenance.
Green solutions for energy use tend to involve fewer moving parts than traditional options, which means that your appliances are going to last longer before they need to be repaired or replaced.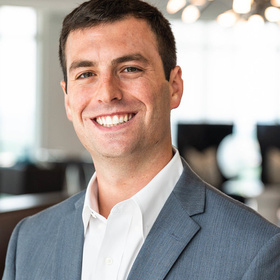 For homeowners, their house is an all-important commodity, a castle that is solely built for comfort and ease of living. It's obvious that properties with lower energy efficiency ratings are hard to keep comfy.
If a home is not energy efficient, a big difference in temperature can be observed. In some cases, the temperature varies from one side of a room to the other.
Improving energy efficiency through insulation or weatherstripping can help eradicate draughts and air leakage. It helps make the home more comfortable and keeps the heat in during winters to allow for fresh air throughout the hard summer months.
Another benefit of buying a sustainable home is that they are building environmentally friendly properties. Through this, people can maximize their resale values and attract a wider range of buyers for their homes.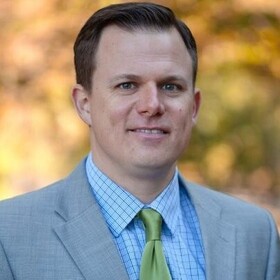 The good news about buying a sustainable, energy-efficient home is that the demand for these types of homes is only increasing. That means, when you want to sell eventually, the value should have increased even more and people will spend more for this type of opportunity.
Some people are exclusively looking for energy-efficient homes and there aren't always a ton of options available to them, because the installation fees are often expensive, they'd rather buy a home that is already equipped.
Just make sure you take care of the equipment, do what you can to optimize its efficiency, and then use it to market your home when you want to resell it. The value comes if the equipment is in good working equipment and is ready to be used, so don't let anything wait if it needs some maintenance.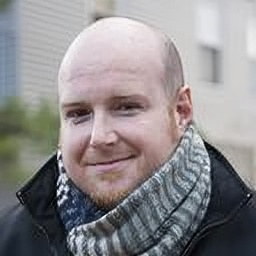 Sustainable and energy-efficient properties are not only better for the environment but for people living inside. They grant homeowners with a variety of advantages. If you are looking for your dream home, here are the reasons why you should consider buying a sustainable home.
You can help reduce pollution and save our planet. Sustainable housing can reduce the impact on our environment by reducing greenhouse gases and helping ease global warming. You will feel good knowing that you are contributing to a cleaner Earth just by living in a nature-friendly home.
A sustainable home can offer better indoor air quality, so you, your family, and your pets can live a healthier and more comfortable life.
You can save money and energy. The more energy-efficient home appliances you use, the lower your utility bills. In the long run, it can become a long-term investment and beneficial for the daily living of your family.
Living in a sustainable home can give a guarantee of quality life for our new generations. A sustainable home together with sustainable living can preserve and protect our environment for the next generations.
If you are considering an investment in a sustainable home now, you should consult a real estate agent to know your options.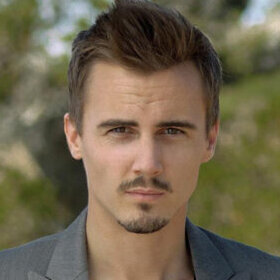 Buying an energy-efficient home can help you save money and improve the comfort of your home, as well as being better for the environment. An energy-efficient home can reduce heating and cooling costs, reduce operating costs, and therefore make it more affordable.
Whether you're building a new home or renovating an existing home, deciding to produce less waste by incorporating sustainable materials into your property's design can not only increase its energy efficiency but also reduce the amount of waste that ends up in landfills or incinerators.
The process of building sustainable houses is not only better for the environment than the traditional process of building houses, but sustainable houses also include materials, appliances, and components designed to make them as environmentally friendly and energy-efficient as possible.
Energy-efficient homes not only help provide efficient, healthy, comfortable, and sustainable indoor living environments, but they also allow occupants to stay at home longer, sell faster, and cost more than non-residential homes.
Modern technologies and renewable energy based on home energy efficiency offer homeowners the next logical step in making their homes green.
Energy efficiency is often considered the starting point for any truly green home because homeowners receive immediate, immediate and long-term returns on energy efficiency investments in the form of lower utility bills, and the energy used by the home often comes from burning fossil fuels.
Fuel that produces greenhouse gas emissions that contribute to climate change.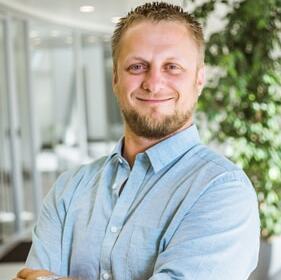 There are several benefits of buying a sustainable, energy-efficient home:
The first and most obvious benefit is energy proficiency. Energy prices increase every year, be it electricity or fuel, because of the depletion of resources. An energy-efficient home consumes much less energy than a normal home. It is also easier to find sources of sustainable energy.
For example, solar energy through installing solar panels. This would help in reducing your costs and helping the environment at the same time.
Secondly, home-buyers can get cheaper home insurance. Many insurance companies offer discounts to home-buyers who have energy-efficient appliances, doors, or windows.
Home-buyers can also take advantage of the low maintenance costs of a sustainable home, as they do not require frequent maintenance or fixes. This is because green raw materials used to build these houses are very safe, durable, and last longer than traditional raw materials.
Another big plus of buying an energy-efficient home is that it is safe indoors. This is because the substances used inside the house don't have harmful chemicals added to them.
Usually, the materials used in a house are harmful to the environment and the people living inside, but with a sustainable home, everything is safe.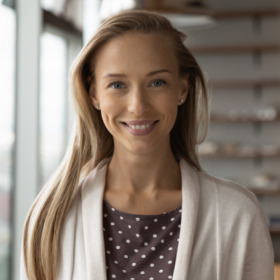 Without even getting into the ROI you get from this, energy-efficient properties have a variety of benefits. I've noticed they tend to sell for more of course since it's a hot commodity people want.
However, I also notice fewer problems with the home since it's energy-efficient. The home's air circulation is a lot better, more efficient, and way more comfortable for homeowners. I also noticed with one property that there was better air quality too.
When it came to reselling, I made a major profit on it because it's energy-efficient, and with that as leverage, people are more interested, and they're willing to meet the asking price you're going for.
Overall, when I choose residential properties, I always go for something I can resell as energy-efficient for these reasons.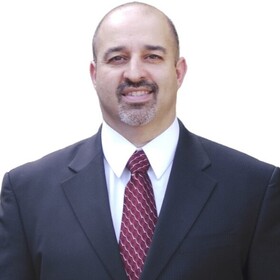 Conscious homebuyers gravitate toward eco-friendly houses which are beneficial to nature. Demands for these types of houses are increasing rapidly. A sustainable, eco-friendly house can bless you in many ways.
Having an energy-efficient house means lower fuel bills. The feature of this house is to cut energy consumption and lower expenses. Additionally, embracing an eco-friendly house reduces both gas and electricity bills. They come with low maintenance too.
Increasing demand for eco-friendly houses makes it more appealing. People are enthusiastic to purchase and enjoy the benefit of nature conscious home that helps nature to be protected. It is a rewarding long-term investment.
Living quality is automatically increased in these green homes. The difference in air quality is easily understandable. And it also feels good that you are making an effort to protect mother nature.
Buying an energy-efficient, low maintenance, increasing, low carbon emitting house is always beneficial for buyers and nature. Possibilities are endless with promising future investments. Many insurances company offers a discount for an energy-efficient house. It can help you to save more.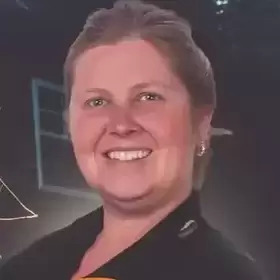 1. Low Operating Costs
Sustainable home features ensure the highest level of energy efficiency. This means that the operating cost for these homes is minimum. Welcoming more daylight to your home, installing solar panels and placing environmentally-friendly lighting, you can save a lot of money.
On top of that, green homes are mostly durable. It means you need to spend less amount on maintaining your home. The long-lasting and sustainable recycled materials are there to support you for decades.
2. Reduced Environmental Footprint
Sustainable homes reduce the environmental footprint to a large extent. They are mostly long-lasting, so you don't need to throw them out. The lesser amount of wastage promotes environmental welfare and efficiency.
Sustainable building practices minimize waste while recycling used materials. Reducing carbon and other toxic emissions, sustainable homes help to lessen the negative impacts of climate change.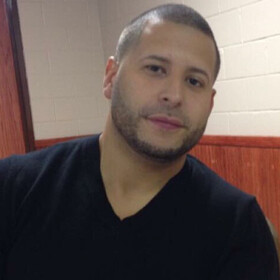 Lower energy bills, more constant indoor temperature and your HVAC works a little less. Your home will be in better shape for longer. This means your home becomes an even much better investment than a property that has no green technology.
You might pay a premium for the home because of these features, but your bills should also be lower because of it. This also means that if and when you decide to sell, you will probably also get a better resale value.
Being environmentally friendly and caring about the planet have both been hot topics lately. The benefits of having a green are not just for the planet but for you as well.
Better air quality, more energy-efficient, and even cheaper insurance. In summary, buying a green home is good for your health and for your wallet.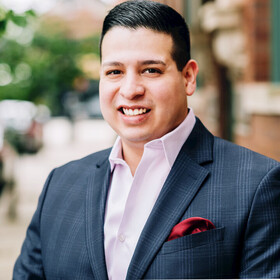 1. Increased Resale Value
An energy-efficient home ensures ultimate performance. Energy efficiency reduces utility bills, ensures the best quality building materials, and brings a higher level of comfort for the people who live in it.
All of these work as great selling points and allow you to ask for a good price when you decide to shift your home.
2. Health Benefits
Most traditional homes are powered by fossil fuels, which can have a huge impact on the health of people. It can harm the circulatory, respiratory, and nervous systems of people.
Eventually, the health and quality of life face a great threat. Living in an energy-efficient home, on the other hand, keeps you safe from such issues and complements your health.
Thank you so much to all the real estate professionals that have shared with us their experience and knowledge! If you found this post useful, please share it with your friends and followers on social media.